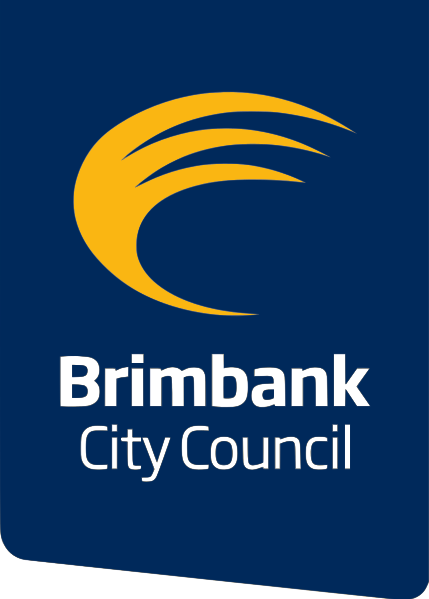 Business Support and Assistance - COVID-19 (Coronavirus)
Business Support and Assistance: COVID-19 (coronavirus)
Council's Business Support and Assistance website page provides information, support and resources for businesses affected by the COVID-19 (coronavirus) crisis. Information provided includes Council's Business Support, and links to Victorian and Australian Government support and economic packages.
Council's Economic Development Team and Place Managers (Sunshine and St Albans) will be contacting businesses from Monday 30 March about the information on this webpage.
Updates for business about the range of support and assistance will be available through the webpage, e-bulletins and telephone support.
For more information click here
COVID-19 Business Impact Survey
We would like to gain an understanding of how COVID-19 (coronavirus) is impacting local business. Your input will be used to inform action and advocacy for assistance and inform government on short and long-term recovery priorities.
This survey is mainly multiple choice and will take approximately 5 minutes to complete.
Complete the Business Impact Survey here
Victorian Government Business Website
The Victorian Government Business website provides advice, updates and support to help your business plan and respond to the COVID-19 (coronavirus) crisis.
Hotline Help for Businesses Dealing with COVID-19 Impacts:
Businesses across the state can access information on dealing with COVID-19 by calling the Business Victoria Hotline on 13 22 15.
Victorian Government Economic Survival Package
As part of a $1.7 billion economic survival package, the Victorian Government has announced $500 million to establish a Business Support Fund to assist small to medium businesses most impacted by the COVID-19 outbreak.
The Victorian Government will work with the Victorian Chamber, Australian Hotels Association and Ai (Australian Industry) Group to administer the fund to help businesses survive and keep people in work.
Economic Survival Package - Register your Interest here
Australian Government Business
COVID-19 (coronavirus) information and support for business. www.business.gov.au and the AusIndustry Contact Centre (Ph: 13 28 46) are playing a key role in promoting and advising business on the government's small business measures that were announced by the Prime Minister.
Australian Government Business Support Website
Australian Government Stimulus Package – Business
The Australian Government has announced an economic response totalling $189 billion to provide timely support to affected workers, businesses and the broader community.
The Government's economic response targets three areas:
Support for business

Supporting the flow of credit

Supporting individuals and households
Business can contact the AusIndustry Contact Centre for advice from a dedicated COVID-19 (coronavirus) team 7 days per week 7 days per week, 7.00am to 9.00pm for the first month of enhanced support, and 8.00am to 8.00pm for the following 5 months.
Support for COVID-19 enquiries will be prioritised by all Contact Centre support agents, please call 13 28 46.
Australian Government Stimulus Package Website
Department of Health and Human Services
Information and advice for the business (non-healthcare) sector to reduce the risk of COVID-19 transmission. Guiding principles apply equally to domestic settings, office buildings, small retail businesses, social venues and all other non-healthcare settings.
Cleaning and Disinfecting Advice for Business
Need to speak to someone in the Economic Development team?
If you need assistance with finding information, please contact the Economic Development team at ecodev@brimbank.vic.gov.au or phone (03) 9249 4000
Translation and interpreting services are available here
Business Development Program
CUL-TI-VATE
Being a start up is about being adaptable, and with challenges comes opportunity! To ensure you can still access the CUL-TI-VATE program, Council will be hosting the program as an interactive Webinar via Zoom so you'll be able to join from wherever you like!
Applications close on Sunday 29 March 2020. For more information about the program and how to apply, click on APPLY NOW
UPCOMING WEBINARS
ATO Ride-sourcing and Tax (Sole Traders)

Small Business Victoria – Taking Your Business Online: What you need to know

ATO Tax Essentials Workshop - register here

Small Business Victoria – Marketing Your Business: How to Get it right, first time

ATO Record Keeping Workshop (GST registered)

ATO Record Keeping Workshop (non GST registered)
Business Workshops will only be available online until further notice. After you have registered via the link, you will receive an email with instructions and a link to join the webinar.
For more information click here
Copyright © Brimbank City Council, All rights reserved.
Our mailing address is:
PO Box 70, Sunshine 3020


For further information about this newsletter please contact the Economic Development Unit on 9249 4000 or email ecodev@brimbank.vic.gov.au
This email was sent by Brimbank City Council and is intended for of .
To review the newsletters you subscribed to, or unsubscribe from all email sent via this service please click here.