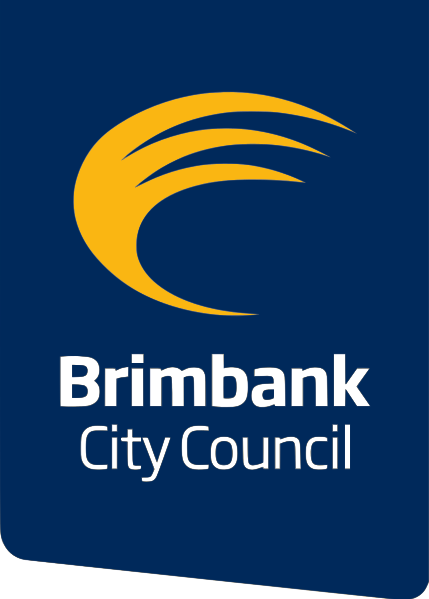 Brimbank Business Update - Business Support and Assistance - COVID-19 (Coronavirus) No.3

What's in this weeks eBulletin
Jobs Hub Website

Working for Victoria

Early Childhood Education and Care Relief Package

Economic Survival Package - FAQs

COVID-19 Business Impact Survey

Business Support and Assistance (COVID-19)

Small Business Mentoring Service

Helpful Links

Business Development Program

Good News Stories

Contact the Economic Development Team

COVID-19 Stage 3 Restrictions
Jobs Hub Website
The Australian Government has launched a Job Hubs website to help Australians find work during the Coronavirus Pandemic. The Jobs Hub advertises the latest vacancies from businesses across Australia.
For further information click here.
Working for Victoria
The Victorian Government's $500 million Working for Victoria Fund will help Victorians who have lost their jobs due to the economic impacts of coronavirus (COVID-19) find new opportunities.
For answers to your questions about eligibility, and other support available, click here
Employers who have roles to offer to Victorian workers impacted by COVID-19 can also find out more via the Working for Victoria link.
Early Childhood Education and Care Relief Package
The Government has announced the Early Childhood Education and Care Relief Package that gives families fee relief while supporting child care services to keep their doors open and employees in their jobs.
For further information click here.
COVID-19 Business Impact Survey
We would like to gain an understanding of how COVID-19 (coronavirus) is impacting local business. Your input will be used to inform action and advocacy for assistance, and inform government on short and long-term recovery priorities.
This survey is mainly multiple choice and will take approximately 5 minutes to complete.
Complete the Business Impact Survey here
Business Support and Assistance: COVID-19 (coronavirus)
Council's Business Support and Assistance website page provides information, support and resources for businesses affected by the COVID-19 (coronavirus) crisis. Find out about:
Council's Business Support

Victorian Government Business

Victorian Government Economic Survival Package

Australian Government Business

Australian Government Stimulus Package - Business

Australian Government - JobKeeper Payment for Employers and Employees

AusIndustry Contact Centre

Australian Taxation Officer (ATO)

Victorian Chamber of Commerce Industry (VCCI)

Working for Victoria Fund - Support for Displaced Workers

Small Business Mentoring Service (SMBS)

Departm

ent of Health and Human Services (DHHS)
For more information and contact details for the team, click here
Small Business Mentoring Service
The Small Business Mentoring Services (SBMS) offers low-cost mentoring sessions designed to provide support for businesses in these extreme times. Sessions are held with a mentor of your choice by Skype, Zoom or telephone.
For further information about the SBMS service, please contact ecodev@brimbank.vic.gov.au or phone 9249 4000.
Helpful Links:
Business Development Program - Upcoming Webinars
Business Workshops will only be available online until further notice. After registering via the booking link, you will receive an email with instructions and a link to join the webinar.
Brimbank Business Association: COVID-19 Business Stimulus and Support webinar with KT Associates, Wednesday 8 April 2020, 10-11am
This webinar with Warwick Borello, KT Associates will assist businesses with information they need to know about the JobKeeper subsidy, and a breakdown of the business stimulus package announced by Government - register here
Victorian Business Together - COVID-19 What it means for the health of Victorians (VCCI), Wednesday 8 April, 2020, 11am-12pm
This week we will be joined by Professor Paul Wood from Monash University who will be focusing on COVID-19 health information and what that means for Victorians - register here
Matthews Steer (partnership with Moonee Valley City Council): Surviving & Growing through the Covid-19 Outbreak, Wednesday 8 April, 5pm to 6pm
This webinar will cover topics to provide you with the tools and knowledge to help your business survive COVID-19 including understanding Government support and incentives available, how to update your financial projections, understand your employee entitlements and how to protect your assets - register here
ATO: Cashflow for Small Business, Thursday 9 April 2020, 9-10am
This 60-minute session to learn critical knowledge and cash flow management skills. Find out how to identify issues and use a range of tips to help maximise your cash flow - register here
Digital Treasury: How to quickly transition your retail store online, Thursday 16 April 2020, 10-11.30am

Quick and easy steps to transition your business from retail to online - register here

Small Business Victoria: Taking Your Business Online: What you need to know, Thursday 22 April 2020, 6-8pm
Do you feel excited but uncertain about how to take your business online? - register here
Webinars are subject to change with new topics being added regularly. For more information click here.
Good News Stories
Are you doing something different in your business during the COVID-19 crisis? Let us know, we are looking for good news stories to share about business innovation and changes made to allow your business to continue running during the current crisis.
Email us at ecodev@brimbank.vic.gov.au
Need to speak to someone in the Economic Development team?
If you need assistance finding information, please contact the Economic Development team at ecodev@brimbank.vic.gov.au or phone (03) 9249 4000
Translation and interpreting services are available here
STAGE 3 Restrictions Now Apply
Under the Stage 3 restrictions gatherings are now restricted to no more than 2 people except for members of your immediate household and for work or education. The new directions mean that what was previously advice about staying home is now enforceable.
Playgrounds, skate parks and outdoor gyms are now closed.
These Stage 3 restrictions came into effect at 11:59pm Monday 30 March 2020. They will be in place for 4 weeks and reviewed as required.
If people breach these directions, they face on-the-spot fines of $1,652 for individuals and $9,913 for businesses. Larger fines can also be issued through the courts.
To find out more about the restrictions click here.
Copyright © Brimbank City Council, All rights reserved.
Our mailing address is:
PO Box 70, Sunshine 3020


For further information about this newsletter please contact the Economic Development Unit on 9249 4000 or email ecodev@brimbank.vic.gov.au
This email was sent by Brimbank City Council and is intended for of .
To review the newsletters you subscribed to, or unsubscribe from all email sent via this service please click here.