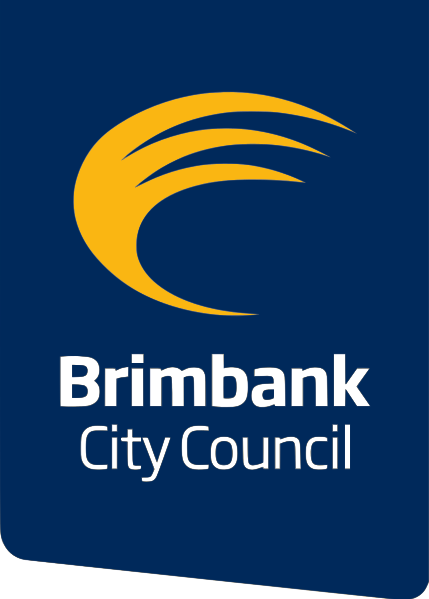 Brimbank Business Update - Brimbank Business Support and Assistance eBulletin - No. 12
This week's eBulletin (No. 12)
Webinar: Supporting Small Business during Coronavirus (COVID-19)

Victorian Small Business Commission: Guide to Creating a Mental Health Plan

Webinar Program: Get Back on Your Feet - How to Regroup and Build Resilience

Brimbank - Business Development Program

Applications Open: IGNITE Food Passions Program

Brimbank.Localised - List Your Business

Think.Shop.Buy Local - List Your Business
Webinar: Supporting Small Business during Coronavirus (COVID-19)
Join this webinar with the Victorian Small Business Commissioner, Judy O'Connell to learn how the
Victorian Small Business Commission (VSBC) can help landlords and tenants with rent relief negotiations during the COVID-19 pandemic.

The VSBC is an independent government agency that advocates on issues that affect small business, ensures you understand your rights and responsibilities and helps you avoid or resolve any disputes whether you are a small business, or support one.


To register, please click here
For further information about the webinar, please contact ecodev@brimbank.vic.gov.au
Victorian Small Business Commission: Guide to Creating a Mental Health Plan
The Victorian Small Business Commission (VSBC) have developed a small business owner's guide to creating a mental health plan in response to coronavirus (COVID-19).

With many small business owners focused on trying to get their businesses through this difficult period and looking after their family and staff, they might not have prioritised their own mental health.
Creating a mental health plan is one way to make sure business owners have practical strategies they can call on to look after themselves and their staff as they plan for business continuity and recovery.
The VSBC consulted with stakeholders including Beyond Blue to create a user friendly guide that helps business owners
identify stressors that might come up,
recognise changes in themselves that signal when they might need extra support, and
plan actions they can take in response
.
The guide comes with an easy to use template
for small business owners to build their own tailored plan and an example plan t
o use as a guide point.
You can read more about initiative, and find a link to the plan template
here
Webinar Program: Get Back on Your Feet - How to Regroup and Build Resilience
The Get Back on Your Feet program will equip you with the tools to build resilience so that you can navigate a new way of doing business and life.
After major disruption to our business and personal life, we need to define a new way of living and working. This 4-week program is run by Melanie White, a personal and business coach who specialises in helping people change, and cope with change.


With a focus on Positive Psychology the program provides the tools, support and accountability you need to get back on your feet by regrouping, redefining normal, becoming more resourceful and making rational decisions and plans.
The program will be delivered over 4 weeks and topics include:


Week 1, 16 July 2020: Regroup
Regaining composure and prioritising self-care. We'll focus on these foundational pillars of resilience by reflecting on lessons learned through the chaos and create routines that will bolster health and wellbeing e.g. reducing overwhelm, creating positivity.


Week 2, 23 July 2020: Redefining Normal
Redefine personal and business visions and identify opportunities, drawing on strengths and lessons.


Week 3, 30 July 2020: Resourcefulness
Improve your capacity to step into your business (and life) through connection, collaboration, support and/or resources you need to get back on your feet and back into business.


Week 4, 6 August 2020: Rational decisions and plans
Focus on making rational decisions and creating innovative plans and lifestyle goals as you navigate a new way of living and working.
Participants who complete the 4 week program will receive a 60 minute coaching session with a health and wellness coach.
Register here
Brimbank - Business Development Program
Supporting Small Business during Coronavirus (VSBC) - register here
Pitch Perfect!
-
register
here
Legal Essentials for Start-ups and Small
B
usiness
-
register
here
DIY Public Relations for Entrepreneurs
-
register
here
Managing the demands of running a Business - register here
Get Back on Your Feet: How to Regroup and Build Resilience - register here

Getting Social
Getting Social #1: Start up Smart and Strategic - register here
Getting Social #2: Making the most of Instagram & Facebook - register here
Getting Social #3: Facebook Advertising Essentials - register here
Getting Social #4: Creating great content - register here
Getting Social #5: Getting Stuff Done! - register here


Small Business Victoria
A series of webinars

to improve chances of business success

- for further information click
here
Upskill My Business (Business Victoria)



Develop your business skills and strenghten your business

- for further information click here
ATO: Support for Small Business Webinar

A wide range of interactive online webinar seminars presented by experienced tax officers, you can ask questions to help you apply the information to your situation - register
here
Melbourne Innovation Centre: Business Resilience Program
- Business Resilience Mentoring Webinar
with 4 hours of free mentoring

- A range o
f
Business Resilience Workshops
Applications Open: IGNITE Food Passions Program
Do you have a passion for food?
Delivered by The Business of Food, the purpose of the IGNITE Food Passions program is to provide ideas and information to get your food business venture started, and is designed for food entrepreneurs who are looking to build on an idea and grown their business.

Interactive sessions cover business operations and food regulations. You'll also have an opportunity to share your journey.
The Program will be delivered online via Zoom over 5 weeks every Tuesday commencing 14 July 2020.

Applications are now open!



Click here for further information and application details (applications close 21 June 2020).
Brimbank.Localised - List Your Business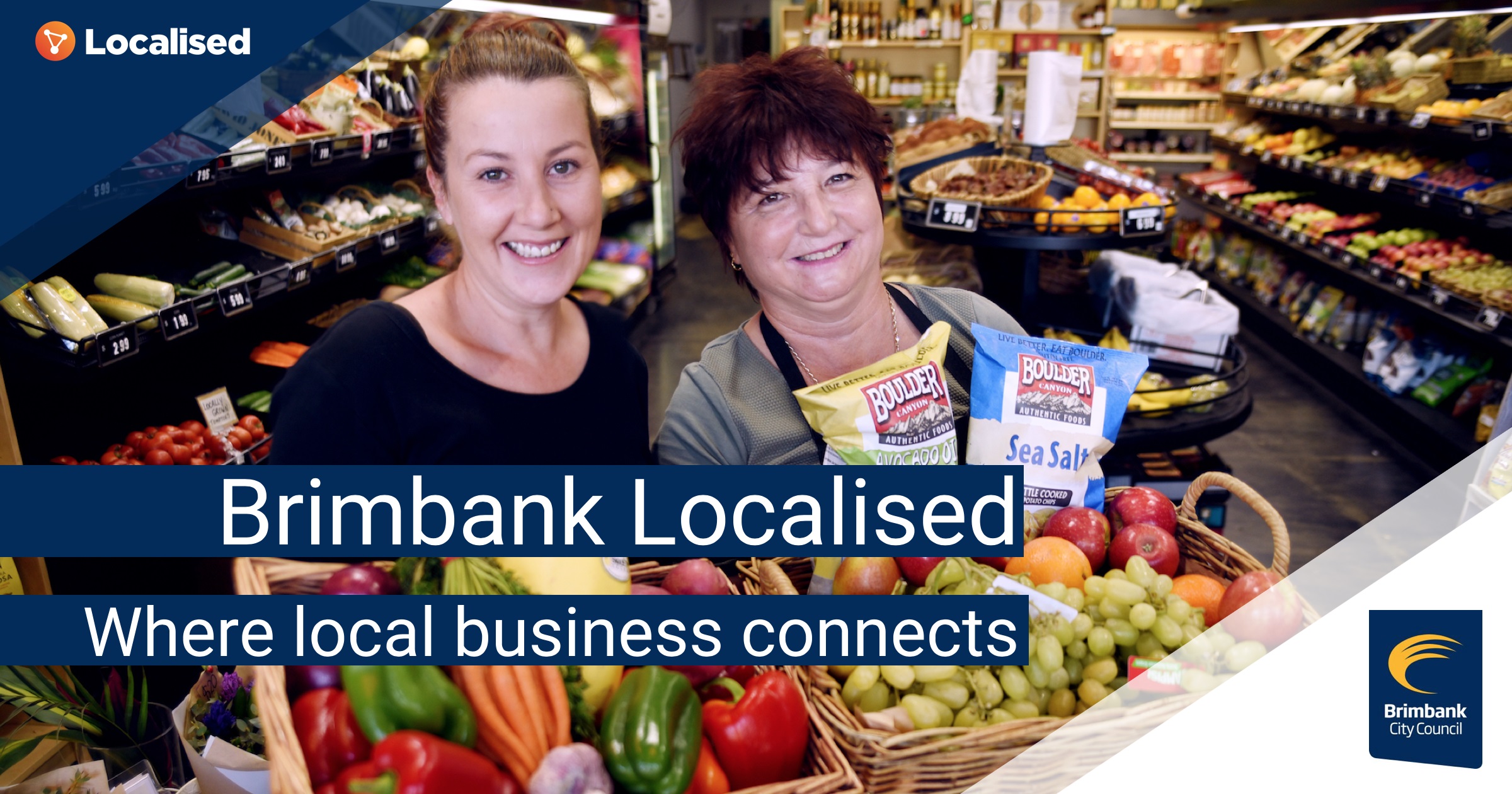 Brimbank.Localised
-
it's more than business to business – it's business to people, people to business – it's a business community – it's letting people know where there is local expertise, local services and local opportunity.
Find out more about Brimbank.Localised and upload your business profile
here


Save the Date! Brimbank.Localised - Networking Webinar
Invite your team, colleagues and friends to join. Practice your lightning pitch and get ready to network online with other business owners in this business-focused networking webinar.
Date: Friday 3 July 2020
Time: 2.30 - 3.30pm
Online: Delivered via Zoom (registration details to be provided)
Think.Shop.Buy Local - List Your Business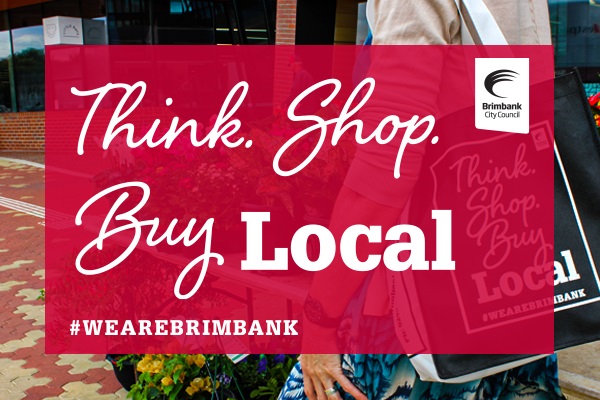 The Think. Shop. Buy Local Alpaca map aims to make it even easier for locals to find out who is open, and to support and stay connected to their local business community.
All businesses in Brimbank are welcome to have their business listed on the Think. Shop. Buy Local map - and if you're offering take-away, delivery, online shopping, online fitness classes or virtual services during COVID-19 it's even more important to let locals know.

Explore the Think. Shop. Buy Local map

Find out more about the Think. Shop. Buy Local program, and if you'd like to have your business listed, contact the Economic Development Team.

Business Victoria - Upskill My Business Platform
The Victorian Government has launched the Upskill My Business platform in partnership with key industry groups and education providers, as part of the $1.7 billion Economic Survival Package supporting Victorian businesses and workers through the impacts of the coronavirus crisis.
Online programs, short courses and events on the Upskill My Business platform cover topics ranging from business innovation and staff development to export preparation will be presented in partnership with Deakin University, La Trobe University, RMIT, VCCI and Fair Work Australia.
Businesses can find out if there is a program to assist them and their workers at the Upskill My Business website, or by calling the Business Victoria hotline on 13 22 15.

Small Business Victoria's Digital Opportunities Roadshow, Small Business Workshops, Mentoring Program and Small Business Bus have transitioned to online delivery. More information can be found on the Business Victoria website.

Brimbank - Business Support and Assistance
Council's
Business Support and Assistance
website page provides information, support and resources for businesses affected by the COVID-19 (coronavirus) crisis. Find out about:
Brimbank Business e-Bulletins (previous editions)

Council's Business Support

Victorian Government Business

Victorian Government Economic Survival Package

Australian Government Business

Australian Government Stimulus Package - Business

Australian Government - JobKeeper Payment for Employers and Employees

AusIndustry Contact Centre

Australian Taxation Officer (ATO)

Victorian Chamber of Commerce Industry (VCCI)

Working for Victoria Fund - Support for Displaced Workers

Small Business Mentoring Service (SMBS)

Departm

ent of Health and Human Services (DHHS)
For more information and contact details for the Economic Development team, click
here
Brimbank - Business Impact Survey
Have you responded to the Business Impact Survey?
We'd really like to hear from you to gain an understanding of how COVID-19 (coronavirus) is impacting your business. Your input will be used to inform action and advocacy for assistance, and inform government on short and long-term recovery priorities.
This survey is mainly multiple choice and will take approximately 5 minutes to complete.
Complete the Business Impact Survey here
Brimbank JobLink
Are you a local business looking for new staff and want to employ local?
There's no cost to join the Joblink community or to post your employment opportunities. You'll also receive promotion for your business on the JobLink Facebook Page.
Check out Brimbank Joblink for more information and be sure to LIKE us on Facebook.
Copyright © Brimbank City Council, All rights reserved.
Our mailing address is:
PO Box 70, Sunshine 3020


For further information about this newsletter please contact the Economic Development Unit on 9249 4000 or email ecodev@brimbank.vic.gov.au
This email was sent by Brimbank City Council and is intended for of .
To review the newsletters you subscribed to, or unsubscribe from all email sent via this service please click here.