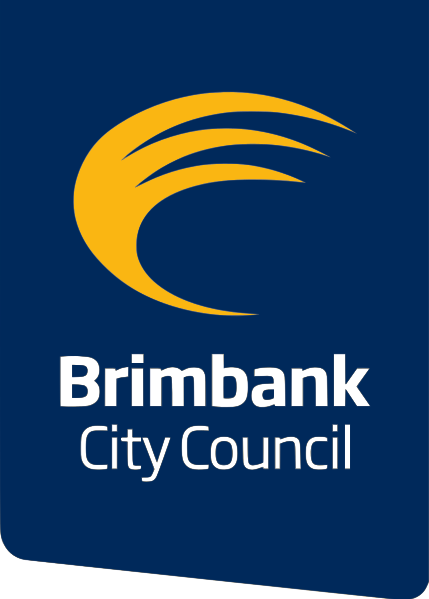 Brimbank Business Update - Business Support and Assistance - COVID-19 (Coronavirus) No. 10
This week's eBulletin (No. 10)
Last Chance to Register!

Hospitality Industry Guidelines (COVID-19)

AusIndustry Tuesday Chat's

IGNITE Food Passions Program

Victorian Government Webinar

Brimbank.Localised - Networking Webinar

Think.Shop.Buy Local - List Your Business
Last Chance to Register!
GOV4U Update for Business - Thursday 28 May, 10.30am

Last Chance to Register! Don't miss out on this important update presented by representatives from the Australian and Victorian Governments.

The GOV4U Update for Business webinar will provide you with the advice and support you need to help you grow or embrace new markets for your business in a post-coronavirus world. Topics covered will include the range of grants, programs, advice and information that can help you innovate and become more competitive - register
here
Hospitality Industry Guidelines (COVID-19)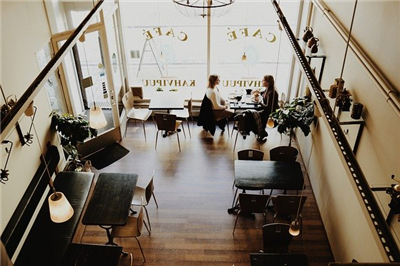 Resuming Service from 1 June

The Victorian Government has released guidelines developed in consultation with industry and unions, to assist cafe, restaurants and other food and drink facilities to resume serving meals via table service for up to 20 patrons from 1 June.

Cafes, restaurants and other food and drink facilities need to :

create a plan for their business that takes into account these guidelines as well as guidance from WorkSafe Victoria;

deep clean the premises before re-opening;

set up the venue to ensure physical distancing requirements of one person per four square metres are met and place tables so that any diners on a neighbouring table remain 1.5 metres apart when seated;

display hygiene, physical distancing and wayfinding signage to emphasise to staff and patrons the expectation on all of us to stay safe;

encourage all staff and managers to complete free online COVID-19 training provided by the Victorian Government; and

maintain a contact register of all visitors to the venue (first name, telephone number, date and time of visit) including patrons, suppliers, maintenance workers to support contact tracing and store it securely on-site for at least 28 days after the visit.
Download the re-opening guidelines, checklists for business owners and managers, fact sheets and signage resources here
AusIndustry Tuesday Chat's
Join AusIndustry every Tuesday at 1pm for a series of 30 Minute online presentations featuring a range of programs, services and opportunities for your business.

Making the most of business.gov.au (Tues 2 June, 1-1.30pm)
business.gov.au has information, tools and templates from all levels of government to help you start, run or grow your business.

ICN Gateway (Tues 9 June, 1-1.30pm)
Would you like to strengthen your supply chains and connect with projects seeking your products and services?

Building Business Resilience (Tues 16 June, 1-1.30pm)
Resilience: the ability of people or things to recover quickly after something unpleasant.

Click on the chat title to register.
IGNITE Food Passions Program
Do you have a passion for food?
Delivered by The Business of Food, the purpose of the IGNITE Food Passions program is to provide ideas and information to get your food business venture started, and is designed for food entrepreneurs who are looking to build on an idea and grown their business.

Interactive sessions cover business operations and food regulations. You'll also have an opportunity to share your journey.
The Program runs will be delivered online via Zoom over 5 weeks every Tuesday commencing 14 July 2020.

Applications are now open!



Click here for further information and application details (applications close 21 June 2020).
Victorian Government Webinar
COVID-19 Business Webinar with Hon. Martin Pakula, Wednesday 27 May, 11am

Hosted by Victorian Chamber (VCCI) CEO Paul Guerra, this highly anticipated webinar will see Minister Pakula outline the Government's plans for economic recovery as well as answering member questions - register here
Brimbank.Localised - Networking Webinar
Brimbank.Localised
-
it's more than business to business – it's business to people, people to business – it's a business community – it's letting people know where there is local expertise, local services and local opportunity.

To officially launch the Brimbank.Localised business networking platform, Council have partnered with Localised to host a business growth and networking webinar - and you're invited!

This business focused event will be a great way to meet new people from a diverse range of businesses and organisations in Brimbank. You'll also have the opportunity to introduce yourself, and promote your business and your expertise with an optional 20 second lightning pitch!

Invite your team, colleagues and friends to join. Practice your lightning pitch and get ready to network online with other business owners in this business-focused networking webinar.
Date: Friday 5 June 2020
Time: 9.30 - 10.30am
Online: Delivered via Zoom


Webinar 'Door' Prize: All webinar attendees, who have their business listed on Brimbank.Localised will be in the draw for a 'door' prize from Evan Sycamnias at Pixelife Studio - Photography and Videography (located in Deer Park) who has very kindly offered a 2 Hour Social Media or Media Package valued at $500.
Find out more about Brimbank.Localised and upload your business profile here
Think.Shop.Buy Local - List Your Business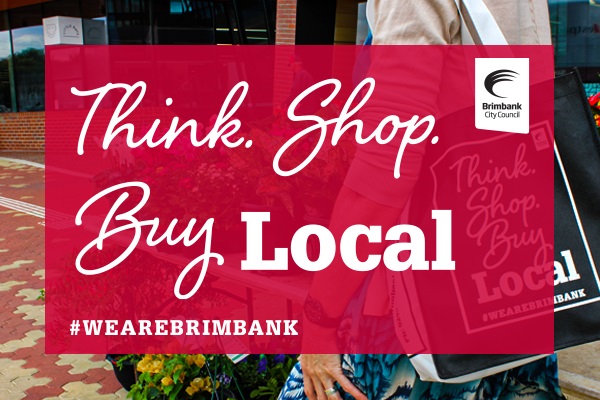 The Think. Shop. Buy Local Alpaca map aims to make it even easier for locals to find out who is open, and to support and stay connected to their local business community.
All businesses in Brimbank are welcome to have their business listed on the Think. Shop. Buy Local map - and if you're offering take-away, delivery, online shopping, online fitness classes or virtual services during COVID-19 it's even more important to let locals know.

Explore the Think. Shop. Buy Local map

Find out more about the Think. Shop. Buy Local program, and if you'd like to have your business listed, contact the Economic Development Team.

Business Impact Survey
Have you responded to the Business Impact Survey?
We'd really like to hear from you to gain an understanding of how COVID-19 (coronavirus) is impacting your business. Your input will be used to inform action and advocacy for assistance, and inform government on short and long-term recovery priorities.
This survey is mainly multiple choice and will take approximately 5 minutes to complete.
Complete the Business Impact Survey here
Business Development Program
GOV4U Update for Business - r
egister here
Pitch Perfect!
-
register
here
Legal Essentials for Start-ups and Small
B
usiness
-
register
here
DIY Public Relations for Entrepreneurs
-
register
here
Getting Social #1: Start up Smart and Strategic - register here
Getting Social #2: Making the most of Instagram & Facebook - register here
Getting Social #3: Facebook Advertising Essentials - register here
Getting Social #4: Creating great content - register here
Getting Social #5: Getting Stuff Done! - register here
Small Business Victoria
A series of webinars

to improve chances of business success

- for further information click
here
Key Business Advisors: Survive and Thrive

A series of webinars

to get you through challenging times

- for further information click
here
Horner Recruitment
Victorian Workplace Manslaughter Laws - register
here
ATO: Support for Small Business Webinar

MyGovID:
your small business digital Identity - register
here
Tax Support for Small Business – register here

Melbourne Innovation Centre: Business Resilience Program
- Business Resilience Mentoring Webinar
with 4 hours of free mentoring

- A range o
f
Business Resilience Workshops
Business Support and Assistance
Council's
Business Support and Assistance
website page provides information, support and resources for businesses affected by the COVID-19 (coronavirus) crisis. Find out about:
Brimbank Business e-Bulletins (previous editions)

Council's Business Support

Victorian Government Business

Victorian Government Economic Survival Package

Australian Government Business

Australian Government Stimulus Package - Business

Australian Government - JobKeeper Payment for Employers and Employees

AusIndustry Contact Centre

Australian Taxation Officer (ATO)

Victorian Chamber of Commerce Industry (VCCI)

Working for Victoria Fund - Support for Displaced Workers

Small Business Mentoring Service (SMBS)

Departm

ent of Health and Human Services (DHHS)
For more information and contact details for the Economic Development team, click
here
Council's Community Support Response
Council's Community Support Response (Financial Hardship and Resources) is centered on the development and implementation of Council's new COVID-19 Financial Hardship Policy, and the Rates, Charges and Fee Review which seeks to assist local businesses, residents and other affected ratepayers.

For more information on Council's Community Support Response as part of the
Coronavirus Response & Recovery Strategy please click here.
Good News Stories
Are you doing something different in your business during the COVID-19 crisis? Let us know, we are looking for good news stories to share about business innovation and changes made to allow your business to continue running during the current crisis.
Email us at ecodev@brimbank.vic.gov.au
Brimbank JobLink
Are you a local business looking for new staff and want to employ local?
There's no cost to join the Joblink community or to post your employment opportunities. You'll also receive promotion for your business on the JobLink Facebook Page.
Check out Brimbank Joblink for more information and be sure to LIKE us on Facebook.
Copyright © Brimbank City Council, All rights reserved.
Our mailing address is:
PO Box 70, Sunshine 3020


For further information about this newsletter please contact the Economic Development Unit on 9249 4000 or email ecodev@brimbank.vic.gov.au
This email was sent by Brimbank City Council and is intended for of .
To review the newsletters you subscribed to, or unsubscribe from all email sent via this service please click here.