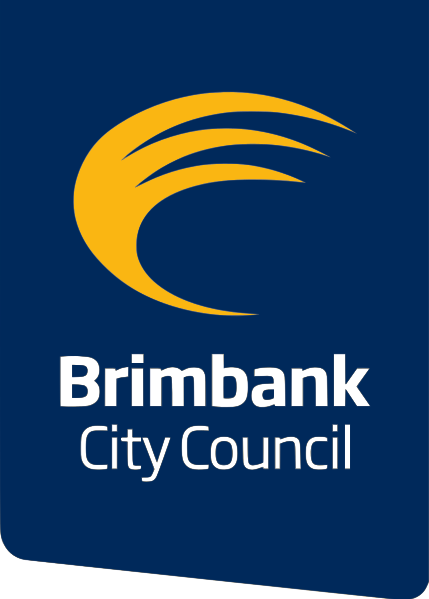 Brimbank Business Update - Business Support and Assistance - COVID-19 (Coronavirus) No.9

Heading
This week's eBulletin (No. 9)
Commercial Tenancy Relief Scheme

Brimbank.Localised - Networking Webinar

COVID-19: Re-opening Restaurants and Cafes

GOV4U Update for Business

Think.Shop.Buy Local - List Your Business

VTIC Complimentary Membership

Business Impact Survey

Upcoming Webinars
Commercial Tenancy Relief Scheme
Commercial Tenancy Relief Scheme - Commercial tenants and landlords
The Victorian Government has introduced a Commercial Tenancy Relief Scheme (the Scheme) to alleviate financial hardship faced by tenants and landlords as a result of coronavirus (COVID-19). Regulations for the Scheme have been made under the COVID-10 Omnibus (Emergency Measures) Act 2020.
For commercial tenants and landlords, the Scheme provides a six-month moratorium on commercial tenancy evictions for non-payment of rent, a freeze of rent increases, rental payment waivers/deferrals, and a free mediation service for commercial tenants and landlords.
The Government is also providing land tax relief to commercial or industrial landlords who provide rent relief to their tenants provided: the tenant's annual turnover doesn't exceed $50 million, the business is eligible for the JobKeeper program, and the business is suffering financial stress or hardship as a result of the coronavirus.
Businesses are encouraged to seek further information and process guidelines from the

Victorian Small Business Commission

(VSBC) website. The VSBC also provides a mediation service to support fair tenancy negotiations.
Access fact sheets and frequently asked questions about the Commercial Tenancy Relief Scheme

here

.
For business owners who would like to speak to the VSBC and require translating and interpreting services, please click here.
Support for licensed pubs, clubs and restaurants with leasing issues.
The Victorian Government has also announced a new package of support for licensed businesses which
recognises that these venues, unlike many other commercial tenants, have complex licensing and leasing arrangements.
The $40 million support from the Business Support Fund will be made available to provide rent relief for licensed venues who are not
covered by the Commercial Tenancy Relief Scheme
with an individual annual turnover of up to $50 million.
For more information and to register your interest click here.
Brimbank.Localised - Networking Webinar
Brimbank.Localised
-
it's more than business to business – it's business to people, people to business – it's a business community – it's letting people know where there is local expertise, local services and local opportunity.

To officially launch the Brimbank.Localised business networking platform, Council have partnered with Localised to host a business growth and networking webinar - and you're invited!

This business focused event will be a great way to meet new people from a diverse range of businesses and organisations in Brimbank. You'll also have the opportunity to introduce yourself, and promote your business and your expertise with an optional 20 second lightning pitch!

Invite your team, colleagues and friends to join. Practice your lightning pitch and get ready to network online with other business owners in this business-focused networking webinar.
Date: Friday 5 June 2020
Time: 9.30 - 10.30am
Online: Delivered via Zoom
Find out more about Brimbank.Localised and upload your business profile here
COVID-19: Re-opening Restaurants and Cafes
In line with advice from the Chief Health Officer, the Victorian Government has announced its plan to cautiously and carefully reopen our state's restaurants and cafes, helping to restore jobs and rebuild our economy.
The Victorian Government will continue to consult with industry peak bodies and workers' representatives to develop clear, detailed and practical guidelines for the reopening of cafes, restaurants and other relevant hospitality businesses. These guidelines will be publicly released on Monday 25 May giving operators time
to train staff and embed new practices before reopening on Monday 1 June 2020, or a later date if that suits them.
Under the proposed plan, restaurants and cafes will be able to resume dine-in service:
From 1 June with up to 20 patrons per enclosed space

From 22 June with up to 50 patrons per enclosed space

With up to 100 patrons per enclosed space during the second half of July.
Reopening dates are subject to the advice of the Chief Health Officer, broader compliance with restrictions, the rate of testing and the movement of coronavirus within our community, including the number of cases, outbreaks and community transmission.
GOV4U Update for Business
Presented by representatives from the Australian and Victorian Governments, the GOV4U Update for Business webinar will provide you with the advice and support you need to help you grow or embrace new markets for your business in a post-coronavirus world. Topics covered will include the range of grants, programs, advice and information that can help you innovate and become more competitive.
For more information, click
here.
Think.Shop.Buy Local - List Your Business
The Think. Shop. Buy Local Alpaca map aims to make it even easier for locals to find out who is open, and to support and stay connected to their local business community.
All businesses in Brimbank are welcome to have their business listed on the Think. Shop. Buy Local map - and if you're offering take-away, delivery, online shopping, online fitness classes or virtual services during COVID-19 it's even more important to let locals know.


To find out more about the Think. Shop. Buy Local map, click here
If you'd like to have your business listed, contact the Economic Development Team.

VTIC Complimentary Membership
The Victorian Tourism Industry Council (VTIC) is offering free 12 month membership for Tourism Businesses.


The bushfire crisis and coronavirus have created an unprecedented operating environment for the visitor economy. Therefore, VTIC in partnership with the Victorian Chamber of Commerce and Industry, is offering a free Essentials VTIC Membership to support the tourism industry across Victoria until the end of 2020.


In addition, VTIC have boosted the support available to businesses, by providing access to the workplace relations advice line plus training credit to support upskilling for business owners and their staff
. The complimentary Essentials Membership
(valued at $700+gst)
includes:
Free 12 Month Membership

$700 training credit

2 free calls to the workplace relations advice line
Business Impact Survey
Have you responded to the Business Impact Survey?
We'd really like to hear from you to gain an understanding of how COVID-19 (coronavirus) is impacting your business. Your input will be used to inform action and advocacy for assistance, and inform government on short and long-term recovery priorities.
This survey is mainly multiple choice and will take approximately 5 minutes to complete.
Complete the Business Impact Survey here
Upcoming Webinars
Storytelling for Influence
-
Thursday 21 May, 9.30-11.30am
In business it doesn't matter if we are talking to customers, inspiring future employees or pitching to investors, telling the right story is critical - register here
Visual Merchandising
-
Thursday 21 May, 6-8pm
Gain some fresh ideas to attract more customers and improve the presentation of your business. First impressions are everything - register here
Get on Facebook Fast -
Tuesday 26 May, 6-8pm
You know your business needs to be on Facebook but just find it hard to set it up yourself? No problems this webinar is designed for you! - register here
Business Support and Assistance
Council's
Business Support and Assistance
website page provides information, support and resources for businesses affected by the COVID-19 (coronavirus) crisis. Find out about:
Council's Business Support

Victorian Government Business

Victorian Government Economic Survival Package

Australian Government Business

Australian Government Stimulus Package - Business

Australian Government - JobKeeper Payment for Employers and Employees

AusIndustry Contact Centre

Australian Taxation Officer (ATO)

Victorian Chamber of Commerce Industry (VCCI)

Working for Victoria Fund - Support for Displaced Workers

Small Business Mentoring Service (SMBS)

Departm

ent of Health and Human Services (DHHS)
For more information and contact details for the Economic Development team, click
here
Business Development Program
Facebook Marketing for Entrepreneurs
-
register
here
GOV4U Update for Business -
Register here
Pitch Perfect!
-
register
here
Legal Essentials for Start-ups and Small
B
usiness
-
register
here
DIY Public Relations for Entrepreneurs
-
register
here
Small Business Victoria

A series of webinars

to improve chances of business success

- for further information click
here
Key Business Advisors: Survive and Thrive

A series of webinars

to get you through challenging times

- for further information click
here
ATO: Support for Small Business Webinar

MyGovID:
your small business digital Identity - register
here


Tax

Support for Small Business – register

here



Melbourne Innovation Centre: Business Resilience Program
- Business Resilience Mentoring Webinar
with 4 hours of free mentoring

- A range o
f
Business Resilience Workshops
Council's Community Support Response
Council's Community Support Response (Financial Hardship and Resources) is centered on the development and implementation of Council's new COVID-19 Financial Hardship Policy, and the Rates, Charges and Fee Review which seeks to assist local businesses, residents and other affected ratepayers.

For more information on Council's Community Support Response as part of the
Coronavirus Response & Recovery Strategy please click here.
Good News Stories
Are you doing something different in your business during the COVID-19 crisis? Let us know, we are looking for good news stories to share about business innovation and changes made to allow your business to continue running during the current crisis.
Email us at ecodev@brimbank.vic.gov.au
Brimbank JobLink
Are you a local business looking for new staff and want to employ local?
There's no cost to join the Joblink community or to post your employment opportunities. You'll also receive promotion for your business on the JobLink Facebook Page.
Check out Brimbank Joblink for more information and be sure to LIKE us on Facebook.
Copyright © Brimbank City Council, All rights reserved.
Our mailing address is:
PO Box 70, Sunshine 3020


For further information about this newsletter please contact the Economic Development Unit on 9249 4000 or email ecodev@brimbank.vic.gov.au
This email was sent by Brimbank City Council and is intended for of .
To review the newsletters you subscribed to, or unsubscribe from all email sent via this service please click here.