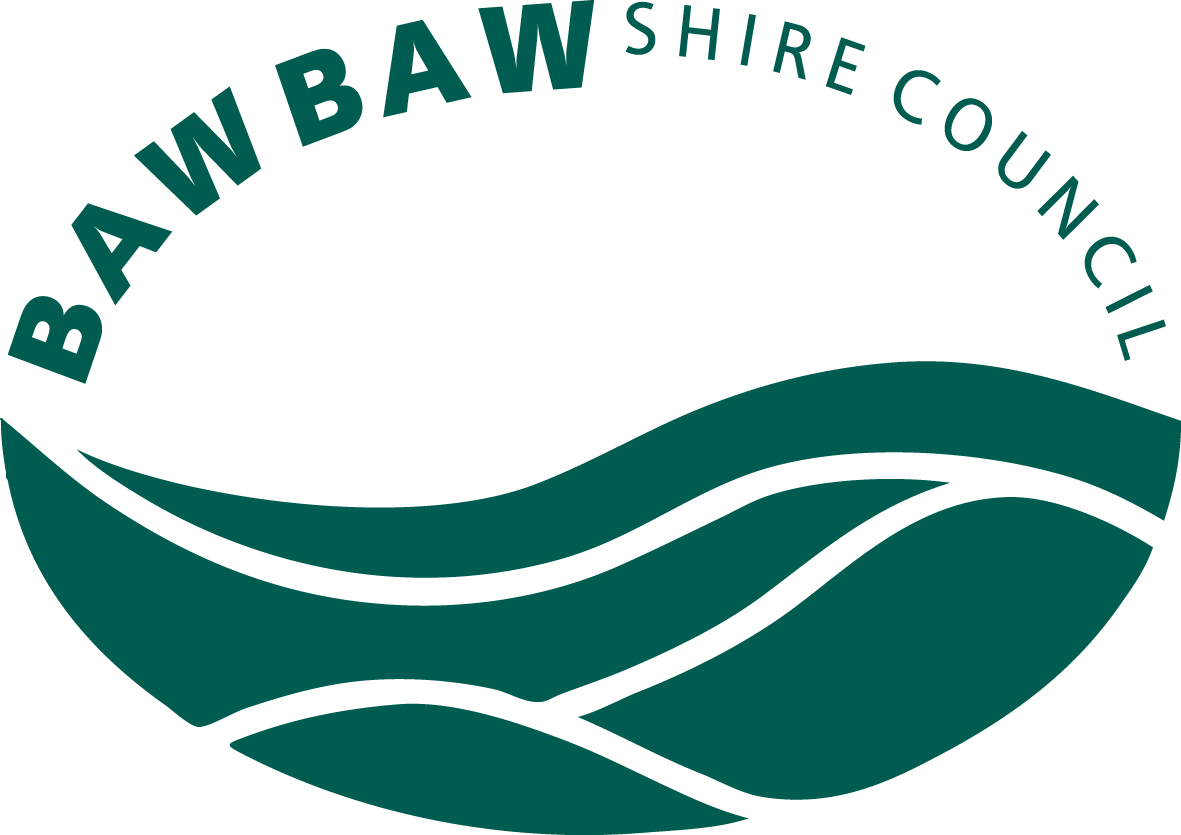 Business in Baw Baw - Spring Edition
Welcome to the Business in Baw Baw Newsletter, here you will find the latest news from the Economic Development and Tourism Team at Baw Baw Shire. We aim to keep you updated with everything from upcoming workshops and events to funding opportunities to the latest news from Visit Baw Baw. Supporting the local business community is what we love to do and we look forward to finding new ways to connect with you!
We promise we won't send you too many emails but do our best to keep you updated with all things related to business happening in Baw Baw Shire. We also love to connect with all our amazing businesses, so feel free to give us a call, send an email or head to our Facebook group Business in Baw Baw.

Introducing the Innovation Crowd: Baw Baw Chapter
A new and exciting initiative supporting innovative local entrepreneurs called 'The INNovation Crowd' has officially launched in Baw Baw Shire. The collaboratively crafted program aims to provide real support to local entrepreneurs at all stages of their business development - from bright ideas to market-ready products and services.
The program offers a range of support services to local entrepreneurs and start-ups including masterclasses, humble hustle (networking event), annual innovation summit and a tailored business development program.
For more information or to register your interest in the program head to The INNovation Crowd: Baw Baw Chapter.
Calling All Medium to Large Businesses in Baw Baw
Baw Baw Shire is currently reviewing the training and services we offer to the medium-large sized businesses. The team is exploring a potential program that would be tailored to suit the requirements of businesses of this scale. To help us better understand your challenges, could you take a few minutes and fill in this survey?
If you are a medium or large-sized business please complete our survey https://www.surveymonkey.com/r/6522JBB - it will only take a few minutes to complete and your answers will help us to develop a program to best suit your business needs.
EPA Plastic Bag Ban
As of 1 November, 2019, retailers must not sell or provide a banned plastic bag to anyone to carry or transport goods sold, or provided, by the retailer from their premises. These changes were announced by the Victorian Government in June 2018.

The ban applies to plastic bags (either wholly or partly plastic) with handles, with a thickness of 35 micrometres or less at any part of the bag. This includes bags made from degradable, biodegradable and compostable plastic. This applies to new and re-used bags. The EPA is responsible for administering this ban and has asked us to reach out to the business community to share the message.

For more information go to Vic Bag Ban
Improved service for Business Customers
Council is committed to continually improving our customer's experience and supporting economic growth in Baw Baw Shire. Recently we have introduced a few new services to Council aimed at supporting customers through their journey when obtaining information and permits from Council.
Planning Pre-Application Meetings
The service is available in two ways - either a free 45-minute face-to-face meeting with a planning officer or via written advice at a cost of $90. All customers are welcome to book a free 45-minute preliminary meeting with a planning officer to seek verbal advice about a proposal. If you are interested in speaking with one of our planning officers

Accessing pre-application planning advice is now quicker and easier than ever with a new online booking system. The pre-application planning support service helps cut red tape and streamline the permit application process. Customers can connect directly with planning officers before an application is lodged to provide a faster process with greater certainty from start to end.
Visit our website for more information.
Business Support Services
Based in our Economic Development Team the business support service will give you a single point of contact, answer any questions you may have and provide support before, during and after obtaining permits for your new business.

Your personal contact can help you get all the advice you need before you apply for a permit. This includes liaising with all the teams inside Council to ensure you are getting expert advice and supporting your business the whole way through the permit approval process. Afterward, we can check-in and put you in touch with any of the resources we have available to support your business as it goes from strength to strength!
To learn more about how we can support your business please visit our website, or read below to learn a bit more about Alana!
Upcoming Workshops
See below for the exciting workshops coming up in Baw Baw (or that can be completed from home or the office!) to learn more about any of the events listed below, please click the headings.

20 November - Warragul - INNovation Crowd Masterclass: What to expect when you're expecting
As part of our local Innovation Crowd initiative, Baw Baw Shire is excited to announce the first of our Masterclass sessions being held at The Herd, Warragul. Join us as we hear stories from those who have navigated their way through the early years to become sustainable businesses poised for scale and growth.
We have arranged an exciting panel of special guests of local entrepreneurs to share their insights on what it takes to start and build a business in the South East of Melbourne.

3 December - Warragul - Mental Health Essentials presented by the Victorian Chamber of Commerce and Industry
What makes a job stressful? Why are some jobs more stressful than others? As an employer, what can I do to reduce the risks? Most of us understand the impact that workplace stress can have on both the wellbeing of employees and the profitability of a business.
Join us for a FREE, informative briefing where we will discuss what workplace stress is and share practical advice on how to reduce the risks to your employees.

Various Dates - Webinar: Small Business Concessions presented by the ATO
Learn about what concessions that may be available for your business from income tax, capital gains tax (CGT) and goods and services tax (GST). This webinar will be held over several dates over the next month - if you are interested check out the link above and book your place.
Meet the Team!
The Economic Development and Tourism Team love getting out into our local business community and working with you to support you on your business journey. We support businesses through a variety of initiatives including:
- Offering a host of training and development opportunities
- Providing support to businesses when seeking grant and funding opportunities
- Support you through your journey with Council, whether that be applying for a permit or just seeking some information
- Operating the Visit Baw Baw brand and supporting our tourism business community
Our team would be best described as small and mighty, and we thought we would take some time in each newsletter to introduce a different member of our team and what they do - that way if you ever need our support you know exactly who to call!
To start with we'd like to introduce you to our newest team member, our Concierge, Business Support Service, Alana Ravenhorst.


Tell us a bit about your role at Baw Baw Shire
"I'm the first point of contact within the Economic Development and Tourism Team. It's my job to support businesses whatever stage they are at. Whether it's connecting you with other members of the team, supporting you through the permit process, referring you to other agencies to offer additional support or sharing external funding opportunities I am here to support you through your journey."


What can someone expect when they contact you for support?
"A friendly service, and someone to take the time to get to know you and your business. When I get your call I'll often ask a few questions to determine how I can provide you with support and then do what it takes to give you as much information to set you up for success."


What is the most common concern businesses face when contacting you?
"I'm starting a new business and I don't know what permits I need or where I should start. This is one of my favourite enquiries, for any businesses looking to start or grow, I can help you navigate the permit process with Council and ensure you get all the information you need upfront."


What do you value most about your role?
"I love being able to build relationships with business and community members, and providing support for people with their new business ventures (and seeing them succeed!)."


How can businesses get in touch with you?
"There is a few ways you can get in touch with me, call Customer Service on 1300 BAW BAW, send me an email at yourbusiness@bawbaw.vic.gov.au, via Live Chat on our website or Facebook."

Baw Baw Shire continues to be one of the fastest-growing areas in Victoria. With scenic views, rural town lifestyle, affordable housing and commutable distances to Melbourne, living and working in Baw Baw Shire is an attractive option and has fuelled growth in our region. Our grants & advocacy team provide two functions, firstly attracting a range of funding and investment for kindergartens, sporting facilities, community facilities and more.

Secondly, we provide support for businesses through supporting grant funding applications and sharing the open funding streams with business. Some current funding streams open for business are:
Boost Your Business Vouchers
The Department of Jobs, Precincts, and Regions (DJPR) has established Boost Your Business Vouchers to support Victorian businesses to become more productive, employ more people, improve market access and in general, increase their scale, diversity, and profitability.
There are several streams this funding may be available through:
- $50,000 under the Advanced Manufacturing Stream
- $50,000 under the Asia Gateway Stream
- $50,000 under the Defence, Aerospace, Cyber and Security Stream
- $50,000 under the Food Innovation Stream
- $25,000 under the Social Enterprise Capability Stream
- $50,000 under the Victorian Israel Innovation Stream
Round 4 is currently open and will close on Sunday 22 December 2019. For more information see Boost Your Business Vouchers.
Latrobe Valley Authority - Fees and Charges Reimbursement
The Latrobe Valley Authority will reimburse fees and charges incurred by businesses establishing or expanding their operations in the Latrobe Valley, Baw Baw and Wellington council areas.

Reimbursements are available for government fees and charges incurred in establishing or expanding a business. Fees and charges that will be reimbursed include planning application fees, licensing application fees, permit charges and environmental approval fees.

For more information visit Latrobe Valley Authority - Fees and Charges Reimbursement
Export Market Development Grants
The Export Market Development Grants (EMDG) scheme is a key Australian Government financial assistance program for aspiring and current exporters. Administered by Austrade, the scheme supports a wide range of industries.

The EMDG scheme:
- encourages small- and medium-sized Australian businesses to develop export markets
- reimburses up to 50 per cent of eligible export promotion expenses above $5,000 provided that the total expenses are at least $15,000
- provides up to eight grants to each eligible applicant.
For more information visit Austrade - Export Market Development Grants

Get noticed - list your business on Visit Baw Baw!
visitbawbaw.com.au is our one-stop-shop for visitor information in Baw Baw Shire, from places to eat, to things to do and where to stay. It's the website we use when promoting to the Melbourne and beyond visitor market, in all our print marketing, and on our socials.

If you own or operate a tourism business you can create a listing on Visit Baw Baw for free and get the word out about your business to potential visitors. Sign up today!

If you have a listing on Visit Baw Baw and are looking for some more resources on how you can maximise your listing, upload new images or events check out our helpful Visit Baw Baw Support Knowledgebase.

If you are looking to connect with us, refer a friend or family member or just stay up to date you can also follow us on Instagram or Facebook.
Destination Gippsland - Industry Feedback Survey
Destination Gippsland role as the regional tourism board is to inspire, influence and lead positive tourism outcomes through partnerships throughout Gippsland.

They are seeking feedback from the industry and organisations they work with to determine regional priorities for your business or organisation and the tourism services they provide.

We would encourage all tourism businesses to complete the survey, it will take roughly 5 minutes and is a chance for you to help shape the way tourism is promoted in the region.

Complete the survey here
Need new images to support your marketing?
Visit Victoria (our State tourism organisation) can be a wealth of content for tourism operators. One of our favourite tools is the 'Content Hub'.

The Content Hub houses a collection of images and videos of different locations in Victoria, it has some beautiful images of many of our towns such as Walhalla, Noojee, and Yarragon (and much more!).

You will need to register to download the images - but we promise its simple to get started and can give you some great assets to support the promotion of your business!

Check out the Content Hub here
Upcoming Events
If you're looking for something to do with the family, or opportunities to attract more customers, let us share with you the events we have coming up in Baw Baw. For more events and to see what else is coming up be sure to check out our tourism website Visit Baw Baw.

16 November - Targa Florio Australian Tribute
The Targa Florio Australian Tribute is one of the World's premium classic car experiences that combine driving beautiful roads with stunning cars, passion and the enjoyment of life. The Targa Florio Australia Tribute will motor through Noojee on Saturday 16 November. This is an event not to be missed for classic car lovers.

23 & 24 November - Open Studios West Gippsland
Open Studios is a special view into the lives of some amazing artists in the beautiful countryside around Drouin and Warragul. It is a self-guided tour that takes you into the beautiful back roads of our countryside to visit artists in their working studios. There will be displays of their work for sale, demonstrations of techniques throughout the weekend, and explanations of the inspiration behind the work.

5 - 8 December - Cinema Pop-Up Drouin
Cinema Pop Up is an outdoor movie experience that provides the opportunity for families to enjoy an amazing (and affordable) night out. With the huge 10m screen and epic sound system to thoroughly enjoy some of the best family favourite films. Cinema Pop-Up is returning to Drouin this December, from classics like Aladdin to Christmas favourites like Elf and the Grinch there is something for the whole family.
A tip from us, if you come along on Friday 6 December you can also enjoy Drouin Lights Up. A family-friendly Christmas tradition filled with live music, face painters, great food and even the big man himself (Santa!), its a wonderful event and we would love to see you all there.

21 December - Warragul Farmers Market
Come and enjoy the last market of the year, the perfect chance to get in the Christmas spirit and pick up some last-minute Christmas gifts and treats to enjoy with friends and family on Christmas day. At the market, you can find live music, ready to eat food, organic fruit and vegetables, artisan bread, preserves, plants and much more!
This email was sent by Baw Baw Shire Council and is intended for Melissa Moseley of Baw Baw Shire Council.
To review the newsletters you subscribed to, or unsubscribe from all email sent via this service please click here.