This week's eBulletin (No. 22)
Brimbank Business Grants Program

VCCI: Business Recovery and Resilience Mentoring

VCCI: Industry Membership

Brimbank.Localised Virtual Meetup




Click for Vic
Brimbank Business Recovery Grants Program
Applications are open!

COVID-19 (coronavirus) outbreak is causing economic disruption in many sectors including retail, tourism, hospitality, education, property, manufacturing and supply chains.
Brimbank City Council is establishing a $300,000 Brimbank Business Recovery Grants Program (Business Grants Program) to support local start-up and small businesses in adapting and responding to COVID-19 and strengthening their business as part of the Brimbank City Council's COVID-19 Response and Recovery Strategy – Economic Development Response.
Grants Categories:
Three streams of funding are available to support local Small Businesses at all stages:
Start-up Microgrants (up to $2,000)

Small Business Support (up to $10,000)

Small business Booster Grant (up to $10,000)
Business Grants Program Flyer - English
Business Grants Program Flyer - Vietnamese

For more information about what can be funded under each stream click here

VCCI: Business Recovery and Resilience Mentoring 
The Victorian Government is partnering with the Victorian Chamber of Commerce and Industry (VCCI) to deliver a business mentoring program to help small businesses navigate the economic challenges posed by restrictions to help slow the spread of coronavirus (COVID-19).
Through this program, eligible business owners can receive up to four 2-hour mentoring sessions with an experienced professional who will help them make informed decisions about the future of their business.
The program offers tailored guidance on:
Business recovery

- to strengthen business recovery (cost reduction, debt and cashflow management)

Market transformation

- to understand how coronavirus (COVID-19) has triggered or accelerated market changes

Digital literacy and engagement

- to help businesses reach new customers and markets

Market and supply chain diversification

- to reduce exposure to supply chain risks

Reskilling and retraining

- to help businesses upskill their existing workforce
For more information and to apply, click here
VCCI: Industry Membership 


VCCI are currently offering free 12 month entry level membership for Networker and Essentials Membership. The offer expires on Monday 31 August 2020.

For more information click here.

Brimbank.Localised Virtual Meetup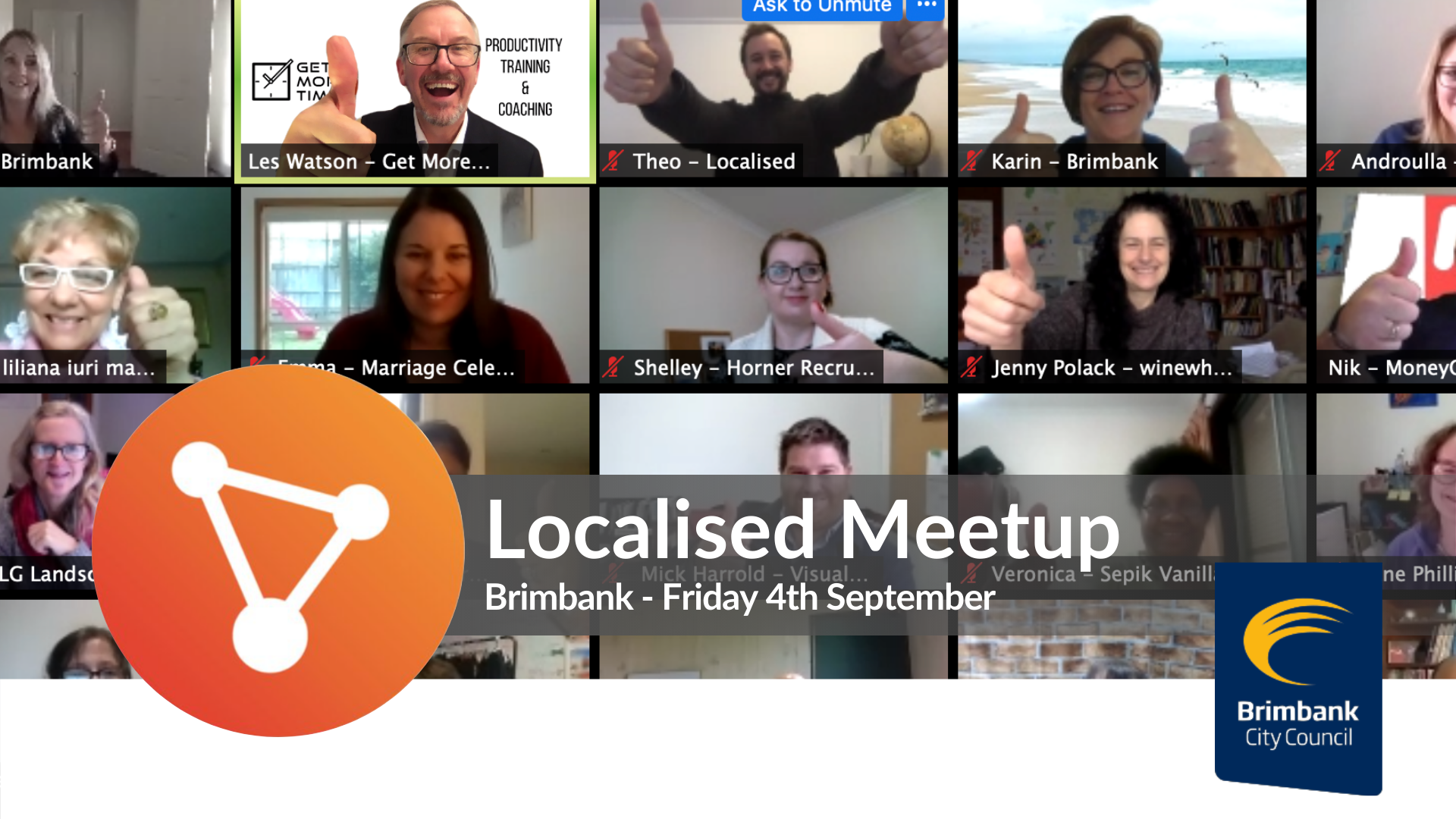 You're invited to the Localised Brimbank Meetup!
Hear from Leigh from ION Group about how businesses are coping and adapting in this age of COVID19. They are drawing insights from 200-300 mentoring sessions for businesses across inner Melbourne. Any Brimbank based business owners at the meetup are likely to be eligible for a free 1on1 mentoring session to review and help their business.
These business focused events are easy and effective. It's a great way to introduce yourself, your business and your expertise by getting up and promoting your business to the crowd in the form of a lightning pitch (only 20 seconds!).Register now to add it to your calendar
You won't be disappointed, these virtual meetups are easy, fun and potentially commercially rewarding!
Register here
Click for Vic
Click for Vic encourages Victorians to get behind the tourism industry by buying local products online
The campaign aims to connect consumers with Victorian businesses offering at-home, virtual or delivered to your door experiences and to help keep businesses operating during this unprecedented time in our history.

The Click for Vic campaign is supported through advertising across television, digital and print, and further supported through Visit Victoria's public relations, partnerships and owned social media channels.
It showcases a selection of dine at home options from cafes, bars and restaurants, Victorian produce straight to your door, a range of drink at home delights, and gifts for friends and family. Download the industry toolkit to see how your business can get involved.
Click for Vic is all about encouraging consumers to support Victorian businesses and to buy online while travel restrictions remain in place.

For more information click here
Business Victoria Financial Support
A range of financial support is available from the Australian and Victorian governments to help your business through coronavirus (COVID-19). The Business Victoria Financial Support page will help you find programs and other support options available to you and your business.

For more information click here

Brimbank Business Link Website
The Brimbank COVID-19 Response and Recovery Strategy includes the development of a business website under the Economic Development Response (Business Support and Assistance).
Stage 1 of the website is now live and provides business information and links about COVID-19, as well as information about Council's Business Support and Assistance; Events and Programs; and Investment and Resources.

Go to
www.brimbankbusinesslink.com.au to view the website.


Like us on the Brimbank Business Link facebook page for regular updates.
Brimbank - Business Impact Survey
Have you responded to the Business Impact Survey?
We'd really like to hear from you to gain an understanding of how COVID-19 (coronavirus) is impacting your business. Your input will be used to inform action and advocacy for assistance, and inform government on short and long-term recovery priorities.
This survey is mainly multiple choice and will take approximately 5 minutes to complete.
Complete the Business Impact Survey here
Brimbank - Business Development Program
Where to start with SEO - Register here
How to Rank Higher in Google Maps - Register here
Brimbank Business Grants Information Session - Register here
7 Steps to Digital Marketing Strategy - Register here
Winning Government Business - Register here
Selfcare: You can't pour from an empty cup - Register here
Social Media Masterclass - Register here
Using LinkedIn and your Personal Brand to win work - Register here
Storeytelling for Influence - Register here
Pitch Perfect! - Register here
Strategies for Getting Customers Back - Register here
Legal Essentials for Start-ups and Small Business - Register here
Making COVID-19 Count - What have we learnt - Register here


Small Business Victoria

A series of webinars

to improve business success

- for further information click
here
Upskill My Business (Business Victoria)



Develop your business skills and strenghthen your business

- for further information click here
ATO: Support for Small Business Webinar

A wide range of interactive online webinar seminars presented by experienced tax officers, where you can ask questions to help you apply the information to your situation - register
here
Australian Small Business Advisory Servies (ASBAS)

ASBAS is delivering FREE online workshops and Business Resilience programs for Victorian businesses:
Business Mentoring Sessions
Business Mentoring


Council's partnership with the Small Business Mentoring Service (SBMS) and ION Group provides businesses with vouchers to access to mentoring sessions. Sessions are provided either online via Skype/Zoom or by telephone.
SBMS mentoring sessions are designed to provide operational support and identify resources for businesses in these extreme times. There are different mentoring options available, and they can be provided in languages other than English.
ION Group provides a strategic 'whole of business' approach to their mentoring sessions an opportunity to review your situation, undertake planning and business strategy, and prepare adaptation strategies for re-opening, reinventing and rebuilding your business.
For more information and a discussion about your mentoring needs, contact the Economic Development Team
ecodev@brimbank.vic.gov.au
Brimbank.Localised
Brimbank.Localised - it's more than business to business – it's business to people, people to business – it's a business community – it's letting people know where there is local expertise, local services and local opportunity.

There is no cost to sign up to Brimbank.Localised, and by signing up you will receive ongoing promotion and exposure to other Brimbank businesses, access to local supply chains and local business networks.
Brimbank.Localised is ready for Brimbank businesses to upload their profile, business information, articles and blogs - you'll just need a photo, logo, website and business details to create your profile account and get started.


Guide to getting started
Brimbank.Localised Getting Started guide (English)
Brimbank.Localised Getting Started guide (Vietnamese)

Find out more about Brimbank.Localised and upload your business profile here
Think.Shop.Buy Local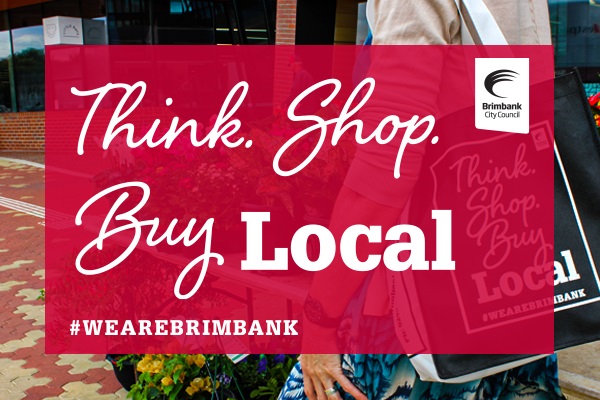 The Think. Shop. Buy Local Alpaca map aims to make it even easier for locals to find out who is open, and to support and stay connected to their local business community.
All businesses in Brimbank are welcome to have their business listed on the Think. Shop. Buy Local map - and if you're offering take-away, delivery, online shopping, online fitness classes or virtual services during COVID-19 it's even more important to let locals know.

Find out more about the Think. Shop. Buy Local alpaca map
Download the Think. Shop. Buy Local flyer in Vietnamese
Explore the Think. Shop. Buy Local map
If you'd like to have your business listed, contact the Economic Development Team.
LINK Magazine
A special edition of LINK has been produced which focuses on COVID-19 business support and assistance from Council and Government. There is also information about Brimbank.Localised, the Brimbank Think. Shop. Buy Local alpaca map and the 2020 Business Development Program.



Download a copy of LINK here
or go to www.brimbank.vic.gov.au/business-and-tourism

Brimbank JobLink
Are you a local business looking for new staff and want to employ local?
There's no cost to join the Joblink community or to post your employment opportunities. You'll also receive promotion for your business on the JobLink Facebook Page.
Check out Brimbank Joblink for more information and be sure to LIKE us on Facebook.
Copyright © Brimbank City Council, All rights reserved.
Our mailing address is:
PO Box 70, Sunshine 3020


For further information about this newsletter please contact the Economic Development Unit on 9249 4000 or email ecodev@brimbank.vic.gov.au