This week's eBulletin (No. 33)
Face Mask Restriction Changes and Posters

Changes to Return to Work for Offices

Free QR Code Service

Wellbeing and Mental Health Support

Commercial Tenancy Relief Scheme

Brimbank Women in Leadership Program

IGNITE Food Passions Program
Face Mask Restriction Changes and Posters
Mandatory use of face masks has been reintroduced by the State Government in all indoor workplaces, on public transport, and in commercial passenger vehicles, apart from when eating or drinking.
For operational details regarding density limits and record keeping specific to your business, visit https://www.coronavirus.vic.gov.au/how-we-work

To download, print and display posters explaining COVID-19 restrictions in your business, visit the signs, posters and templates page.
For more information click here
Changes to Return to Work for Offices
The previously announced increase of the current return to work cap - to 25 per cent for public service workers and 50 per cent for other office workers on 11 January 2021 - has been paused, based on the latest public health advice. The phased return to offices continues to be subject to the public health advice and further updates will be provided when available.

For further information on return to work for offices click here.
Free QR Code Service for Victorian Businesses
The Victorian Government's QR Code Service can be used by businesses and venues to keep records of visitors to help us stay safe and stay open.
It's as simple as registering your business, downloading and printing a poster with the Victorian Government QR Code and displaying it prominently in your business.
Businesses or venues with multiple outlets or spaces can register for multiple QR codes.
All businesses and venues are still required to have pen and paper record keeping on hand as an ultimate backup, if a visitor prefers to not use the QR code method.
Victorian businesses and venues can register and be sent their unique QR code to display for visitors to scan and check-in.
For more information and to register click here
Wellbeing and Mental Health Support 


The Partners in Wellbeing helpline offers free and confidential one-on-one access to experienced wellbeing and mental health counsellors who understand exactly what you're going through. They have the skills and insights to improve your sense of wellbeing, help you develop coping strategies, and provide the advice and support you need to get through this difficult time.

The telephone helpline has also been expanded to provide business owners under stress with free access to financial counsellors.
If you are distressed or anxious about your business, please call the Partners in Wellbeing at 1300 375 330External link (opens in same window) from Monday to Friday 9am–10pm, Saturday to Sunday 9am–5pm.
For further information and translation services click here
Commercial Tenancy Relief Scheme 
Victoria's small business tenants and landlords facing financial hardship as a result of the coronavirus (COVID-19) pandemic have greater support with the Victorian Government announcing that the Commercial Tenancy Relief Scheme is further extended until 28 March 2021.
For more information about the Scheme, see the Victorian Small Business Commission website for commercial tenants and landlords, the process under the Scheme and responses to frequently asked questions.
Eligible commercial landlords and owner-occupiers of commercial properties will receive a 25 per cent reduction in their 2021 land tax bill, with the remainder able to be deferred until 30 November 2021 — including any deferred land tax from 2020. Visit the State Revenue Office website for more information.
Brimbank Women in Leadership Program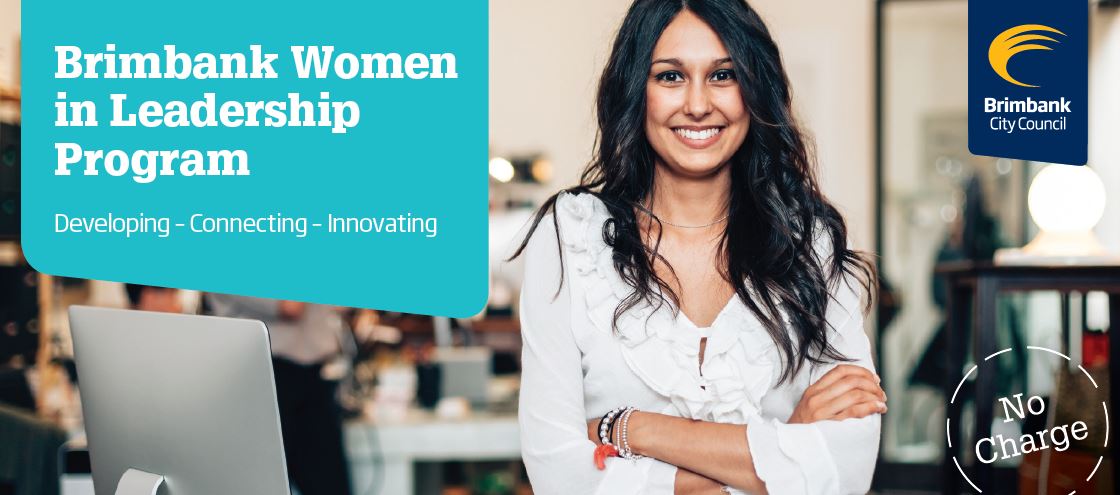 Are you a woman in Leadership or do you know a woman in Leadership?
The Brimbank Women in Leadership Program helps women build business relationships, skills and support networks. The program is now accepting enrolments for 2021.
Group Workshops
Four in-person group workshops expertly facilitated by the ION Group spread over 12 weeks from 9 February 2021.
See Yourself Clearly (Management and Leadership Starts With You!)

Know Your Business (Understand its Ambitions, Needs and Growth Strategies)

Achieving Alignment for Growth (Between You, Your Business & Key People)

Managing Crisis, Conflict and Change (Building your resilience)
Online Forums
The ION group will host weekly private online live forums to keep participants connected between workshops to discuss challenges and opportunities, receive mentoring and build networks and relationships.


Participation is at no charge, by application only and the fully subsidised places for 2021 are limited – so act now!


The program runs for 12 weeks commencing on 9 February 2021.

IGNITE Food Passions Program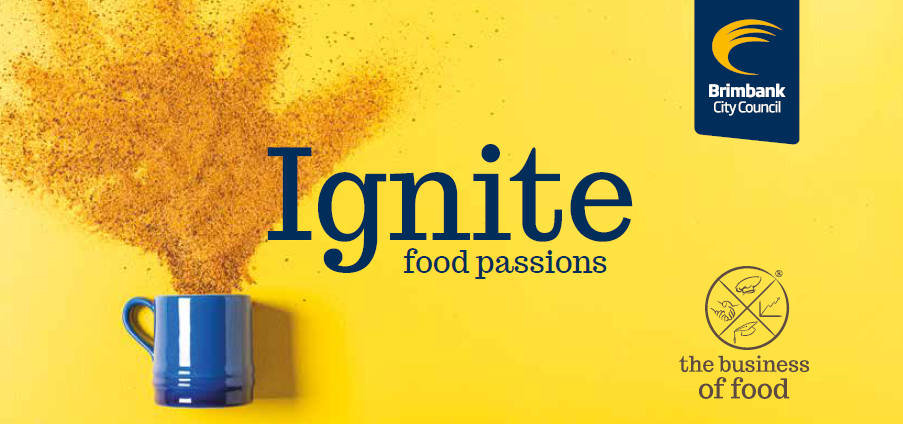 IGNITE Food Passions is delivered by The Business of Food. The purpose of the IGNITE program is to provide ideas and information to get your food business venture started with interactive sessions covering business operations and food regulations, as well as providing an opportunity for participants to interact and share their journey.


During the program you will receive:
A series of 5 workshops (webinars)

Networking Opportunities

Weekly 30 minute mentoring sessions

Special events
The Program runs over five weeks every Tuesday commencing 16 February 2021.

Apply now!
Community Engagement - Have your Say
Council's Draft Community Engagement Policy will guide future community engagement practices and opportunities to help our community get involved in Council's decision-making processes.
We value your feedback, so we've made it easy for you to have your say, by visiting Brimbank's new consultation website at www.yoursay.brimbank.vic.gov.au
Solar for Small Business: Cash Rebate Available
Express your interest now with Solar Victoria.
The Victorian Government will soon offer small businesses a rebate and loan scheme to help businesses switch to cheaper renewable solar energy.
Solar Victoria will finalise the program roll-out and further information will be available soon.
So if you want to lower your energy bills by switching to solar and would like to know more about the rebate scheme, register your interest below.

Register your interest Now!
Small Business Digital Adaptation Program
Express Your interest now with Business Victoria
Get cashback to trial digital tools and training in your small business under the State Government's Small Business Digital Adaption Program.
Businesses can purchase and trial a new digital product, or upgrade from the list of approved suppliers, then apply for a rebate of $1,200 from the State Government.
The products must be selected from the program's authorised website, e-commerce, financial or digital business management suppliers.
So if you are thinking of starting digital point-of-sale payments in your business, or adding a shop to your website, register your interest below before February 28.

Register your interest Now!

Brimbank - Business Development Program
Australian Small Business Advisory Services (ASBAS)

ASBAS is delivering FREE online workshops and Business Resilience programs for Victorian businesses:

Digital Marketing Essentials (27/1/21) - Register here
Facebook for Business (28/1/21) - Register here
Boost Business with Facebook Advertising (2/2/21) - Register here
Social Media Marketing 101 (3/2/21) - Register here
Simple Steps to Build your Website (4/3/21) - Register here

Business Resilience Program - Register here
Business Resilience Mentoring - Register here

Business Resilience Workshops - Register
here

Small Business Victoria

A series of webinars

to improve business success

- for further information click
here
Upskill My Business (Business Victoria)



Develop your business skills and strengthen your business

- for further information click here
ATO: Support for Small Business Webinar

A wide range of interactive online webinar seminars presented by experienced tax officers, where you can ask questions to help you apply the information to your situation - register
here
Business Mentoring Sessions
Business Mentoring


Council's partnership with the Small Business Mentoring Service (SBMS) and ION Group provides businesses with vouchers to access mentoring sessions. Sessions are provided either online via Skype/Zoom or by telephone.
SBMS mentoring sessions are designed to provide operational support and identify resources for businesses in these extreme times. There are different mentoring options available, and they can be provided in languages other than English.
ION Group provides a strategic 'whole of business' approach to their mentoring sessions. These sessions include an opportunity to review your situation, undertake planning and business strategy, and prepare adaptation strategies for re-opening, reinventing and rebuilding your business.
For more information and a discussion about your mentoring needs, contact the Economic Development Team
ecodev@brimbank.vic.gov.au
Brimbank - Business Impact Survey
Have you responded to the Business Impact Survey?
We'd really like to hear from you to gain an understanding of how COVID-19 (coronavirus) is impacting your business. Your input will be used to inform action and advocacy for assistance, and inform government on short and long-term recovery priorities.
This survey is mainly multiple choice and will take approximately 5 minutes to complete.
Complete the Business Impact Survey here
Brimbank.Localised
Brimbank.Localised - it's more than business to business – it's business to people, people to business – it's a business community – it's letting people know where there is local expertise, local services and local opportunity.

There is no cost to sign up to Brimbank.Localised, and by signing up you will receive ongoing promotion and exposure to other Brimbank businesses, access to local supply chains and local business networks.
Brimbank.Localised is ready for Brimbank businesses to upload their profile, business information, articles and blogs - you'll just need a photo, logo, website and business details to create your profile account and get started.


Guide to getting started
Brimbank.Localised Getting Started guide (English)
Brimbank.Localised Getting Started guide (Vietnamese)

Find out more about Brimbank.Localised and upload your business profile here
Brimbank JobLink
Are you a local business looking for new staff and want to employ local?
There's no cost to join the Joblink community or to post your employment opportunities. You'll also receive promotion for your business on the JobLink Facebook Page.
Check out Brimbank Joblink for more information and be sure to LIKE us on Facebook.
Copyright © Brimbank City Council, All rights reserved.
Our mailing address is:
PO Box 70, Sunshine 3020


For further information about this newsletter please contact the Economic Development Unit on 9249 4000 or email ecodev@brimbank.vic.gov.au