This week's eBulletin 
Construction Industry Shut Down for Two Weeks

Melbourne's Roadmap out of Lockdown

COVID-19 Vaccinations and the Workplace

Commercial Landlord Hardship Fund 2

Small Business Digital Adaptation Program

Investment Support Grants - Round 2

Brimbank Small Business Grants - Extended

SME Loan Scheme




Brimbank Local Business Survey

Brimbank.Localised Business Discovery Meetup

Have Your Say: Creating Better Streets for People




Western Metro Land Use Framework Plan
Construction Industry Shut Down for Two Weeks 
The Victorian Government have announced that from 21 September the construction Industry will be shut down for two weeks due to multiple outbreaks linked to the sector.
Prior to reopening sites on the 5 October, construction workers must have their first dose of the COVID-19 vaccine.
Priority vaccines will continue until 26 September, for more information click here.
A COVID-19 disaster payment is available to help workers unable to earn income due to public health orders, for information click here.
To read the full statement click here.
Melbourne's Roadmap out of Lockdown
On Sunday 19 September the Victorian Government announced a Roadmap out of Lockdown for Victoria.
When Victoria reaches 70 per cent double dose vaccination (indicative date: 26 October), changes will include:
Increase in numbers for public gatherings outdoors, funerals, weddings and religious gatherings.

Hospitality can open for outside seated dining only, capped at 50 patrons. Hairdressing, beauty and personal care can open capped at 5 patrons

Essential retail can open with density quota 1 person 4sqm.

General retail open can for outdoor service only and click and collect.
To view the full Roadmap click here.
COVID-19 Vaccinations and the Workplace
Did you know that employers can legally ask staff about their vaccination status though it is up to individual employees if they wish to share this information or not?

Click this employer's guide about vaccines and how it impacts your workplace COVID-19 Vaccinations Guide and the Workplace.
To book your vaccination click here.
For a full list of exposure sites in Brimbank, click here.

Commercial Landlord Hardship Fund 3 - Apply Now 
Applications are now open for the Victorian Government's Commercial Landlord Hardship Fund 3. The program offers grants to small landlords who are waiving rent for their tenants as part of the Commercial Tenancy Relief Scheme.
Eligible commercial landlords with total taxable landholdings under $3 million that waive rent for their tenants between 28 July 2021 and 15 January 2022 can apply for grants of up to $6000 per tenancy. In cases of acute hardship, small landlords may be eligible for grants of up to $10,000 per tenancy.
Small Business Digital Adaptation Program
The Small Business Digital Adaptation Program provides $1200 rebates so small businesses can access a range of digital business tools.
The Victorian Government has partnered with 14 suppliers to help you build or upgrade your website, improve your cash flow, start online marketing, manage your jobs and projects, and keep better track of stock.
Before submitting an application, check eligibility and read the program guidelines and the  frequently asked questions (FAQs).
Investment Support Grants - Round 2
Round 2 of the Investment Support Grants - Packaging (ISGP) is now open for applications, with a preference for projects that create new products using packaging waste. Grants of up to $50,000 are available for small to medium businesses, not-for-profit organisations, and social enterprises to pursue packaging waste reduction and recovery opportunities.

Applications close on 30 September - Apply Now!
Brimbank Business Grants - Extended
The Brimbank Small Business Grants program has been extended and will now close at 4pm this Thursday.

Brimbank Businesses can apply for up to $10,000 for projects to adapt to COVID-related challenges and support business growth via the Brimbank Small Business Grant Program.
Eligible Businesses must be local, at least over 12 months old with a turnover of less than $10 million pa.
Grants will be awarded on a competitive basis and applications must be made online via grant application system SmartyGrants before the due date. But be quick as applications close 4pm Thursday 23 September 2021.


For program information and how to apply if you're eligible, click here.

SME Loans Scheme 
The Commonwealth Government's SME Recovery Loan Scheme provides eligible small and medium enterprises access to loans of up to $5 million over a term of up to 10 years.
The Scheme is designed to provide continued assistance to small and medium enterprises that are dealing with the economic impacts of COVID-19.
Further information about the Scheme can be found on the Treasury website.
Brimbank Local Business Survey 
Brimbank's Economic Development Unit seek your views on how the COVID pandemic is impacting Brimbank businesses.
The survey results will inform the development of COVID support and other advocacy; Council's business development and support programs; the preparation and implementation of economic development strategies and programs; as well as promotional initiatives.
The individual answers you provide remain confidential.

Click here to complete the Survey
Brimbank.Localised Business Discovery Meetup 
Join us on Friday 1 October, 9.30-10.30am

During lockdown, meeting face to face is not possible. However it's never been more important to reach out and connect with people.
Brimbank.Localised Free Meetups are a great way to connect with other local businesses and introduce yourself; you can share what you do and what your business is all about - and all from the comfort of your home.

Hear from Mel Novak from Beyond Blue talking about mental health and support available to small business.

Bring your team, invite your colleagues and friends. Practice your lightning pitch. We look forward to seeing you there!
Have your Say: Creating Better Streets for People 
Brimbank Council is preparing a new policy called 'Creating Streets for People'.
During the COVID lockdowns many have come to appreciate our local streets more.
Tell us how you would like to use your streets, what you love, what should be prioritised and what could be improved. Your feedback will help deliver safe, functional and welcoming streets.
Watch our animation and visit yoursay.brimbank.vic.gov.au/CSP and help create better streets for people.

If you have any questions, please contact the Project Team at streetsforpeople@brimbank.vic.gov.au
Western Metro Land Use Framework Plan - Feedback Welcome 
The Western Metro Land Use Framework Plan provides direction for planning at a regional and local level to guide strategic land-use and infrastructure development for the next 30 years.
Developed by the Department of Environment, Land, Water and Planning (DELWP), it helps implement the metropolitan planning strategy, Plan Melbourne, and includes the development of local planning strategies over the next five years, and promotes collaboration between the State government, Brimbank Council, and western region councils.
For more information and to provide feedback, visit the Engage Victoria website.
Business Development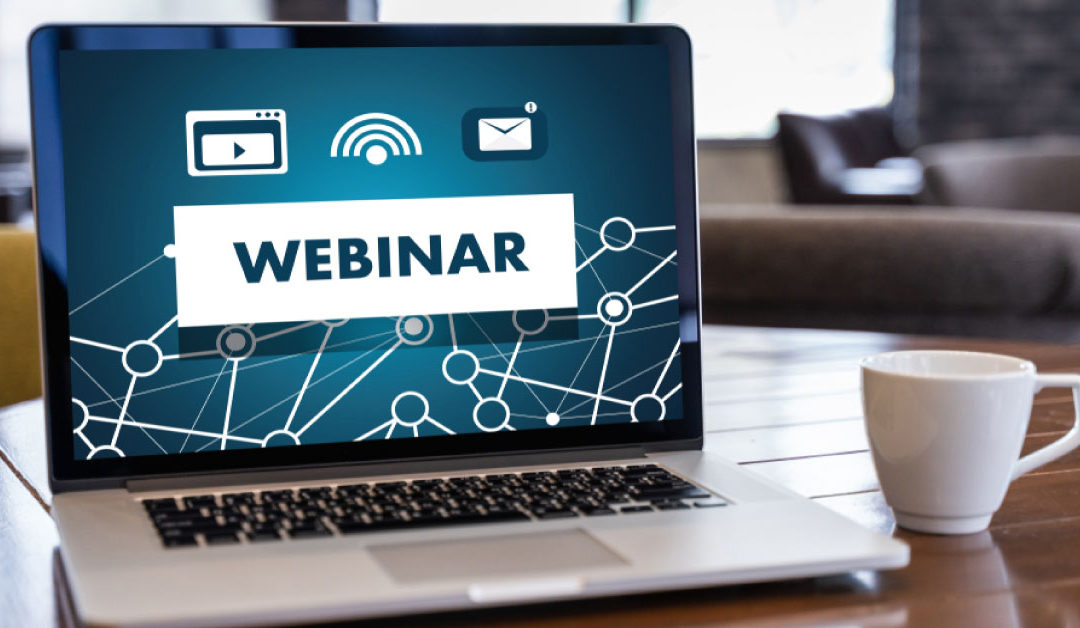 Learn new skills to build your business:


September
28th - Starting your Small Business - Register here

October
13th - Using MailChimp for Online Marketing - Register here
28th - Creating Great Content for Social Media - Register here


Develop your business skills and strengthen your business

- for further information click here

Small Business Victoria
A series of webinars to improve business success - for further information click here





ATO: Support for Small Business Webinar




A series of free interactive online webinars presented by experienced tax specialists, where you can ask questions to help you apply the information to your situation - register

here
Three Free One-on-One Business Support Programs 

The Partners in Wellbeing Helpline


Access free one-on-one support from experienced wellbeing coaches who understand what businesses are going through.

Businesses can call 1300 375 330 from Monday to Friday 9am–10pm or Saturday to Sunday 9am–5pm. For a mentor or to receive

translated information

Book here



The Business Recovery and Resilience Mentoring Program
Receive up to four two-hour mentoring sessions with an experienced professional who will help you make informed decisions about your business. Book here

Business Victoria Virtual Mentor Session
A business expert will help you identify a clear direction for your business, discuss key issues and priorities, and develop a business action plan to achieve your goals, all for free. Available Monday to Friday the sessions last 45-minutes and bookings are essential. Book here

Mandatory Use of The Victorian Government QR Code Service
Ensure the QR code in your business can be seen, accessed and all entering your premises use it to check in.
Use this step-by-step guide on how to use the free Victorian Government QR Code Check-in System here.
You can register your business for free right now here.
COVID Business Requirements and Links
Make sure you're adhering to the current COVID restrictions
All businesses must have an active, up-to-date COVIDSafe Plan.

Keep accurate records and ensure your staff and visitors register their details for contact tracing.



Every customer-facing business must use the free Victorian Government QR Code Service  to check in customers, workers and all other visitors.

Download and display signage to remind people of the need to check in, and other safety measures.
If you or your workers have even mild COVID symptoms, please get tested.
Visit coronavirus.vic.gov.au for more information or call Business Victoria on 13 22 15. If you need an interpreter, call the coronavirus hotline 1800 675 398 and press 0.
Other COVID Links
Brimbank Business Link Facebook  
Powerful Business Resources
Copyright © Brimbank City Council, All rights reserved.
Our mailing address is:
PO Box 70, Sunshine 3020
For further information about this newsletter please contact the Economic Development Unit on 9249 4000 or email ecodev@brimbank.vic.gov.au