This week's eBulletin 
New $2000 Grant for Circuit Breaker Impacts

New Business Concierge Service

7 Ways to Find Fresh Content Marketing Ideas

eCommerce: How To Set Up An Online Store

How to Build a Professional Website Webinar



New $2000 Grant for Circuit Breaker Impacts
Was your Business impacted by the 5 Day Circuit Breaker?

A new Business Costs Assistance Program to offset costs incurred as a result of the recent COVID circuit breaker action has been announced by the State Government.
For example, businesses who lost perishable food or had to cancel bookings during February 13 -17 lockdown may be able to apply for the one-off $2000 grant.
To see if your business is eligible for click here.

New Business Concierge Service
Small business assistance to help navigate council permits and registration processes.

Get the help you need for the Council permits and registrations you require to legally operate from the New Business Concierge.

To find out more about this free service click here.
7 Ways To Find Fresh Content Marketing Ideas
Run out of new content and marketing ideas?

Keep the content flowing and discover 7 simple ways to go undercover for fresh content ideas that will last you through 2021 by clicking here.
Check out the Business Development Program below for upcoming marketing webinars.

eCommerce: How To Set Up An Online Store 
If you're new to eCommerce, wanting to start selling online or simply want to check out options like Shopify, then this session is for you. We will be covering how to build, launch and grown your own online store.

For further information and to register click here

How To Build a Professional Website Webinar
Your website is the most important tool you have to communicate to potential customers. With most shoppers researching online prior to purchasing, the standard of your website needs to reflect the quality of the products and services your business offers. This webinar will guide you through the ins an outs of a successful website.
For further information and to register click here
Business Development Program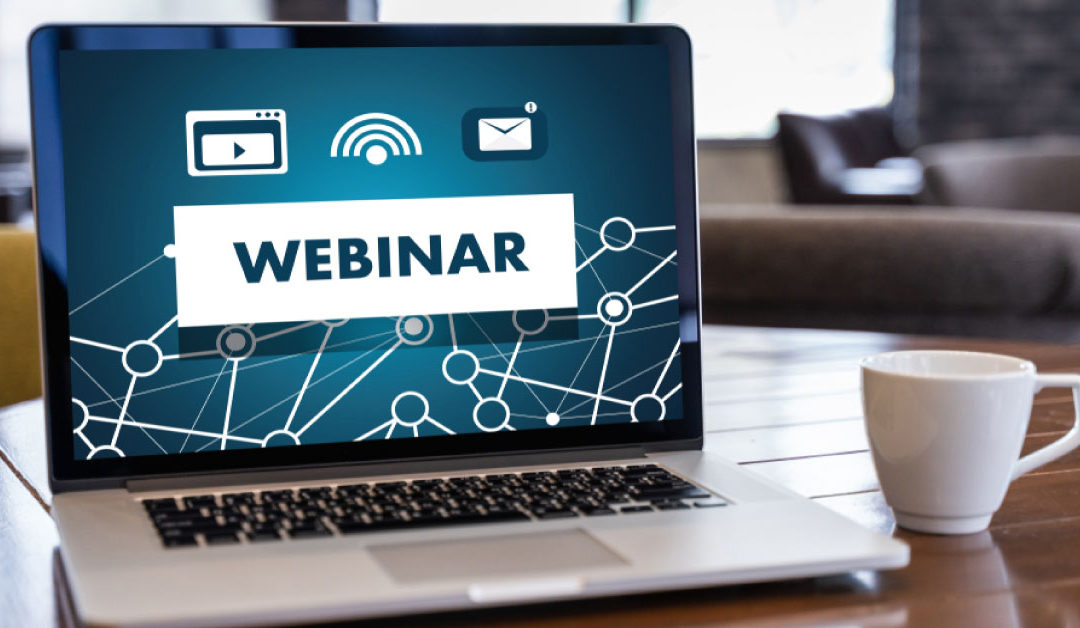 Learn new skills to build your business:

February
24th - Digital Marketing Essentials - Register here
25th - How to Build a Professional Website - Register here
25th - Facebook for Business Simplified - Register here

March
2nd - Boost Business with Facebook Advertising - Register here
3rd - Social Media Marketing 101 - Register here
9th - Design like a Pro with Canva - Register here
10th - Financial Distress - Trade through or exit - Register here
11th - Get your business focus back in 2021 - Register here
11th - eCommerce: How to set up an online store - Register here
18th - 7 Steps to Digital Marketing Strategy - Register here
30th - Building your Brand - Register here

Develop your business skills and strengthen your business - for further information click here

Small Business Victoria
A series of webinars to improve business success - for further information click here

ATO: Support for Small Business Webinar
A wide range of interactive online webinar seminars presented by experienced tax officers, where you can ask questions to help you apply the information to your situation - register here
COVID-19 Business Requirements
Make sure you're adhering to the current COVID-19 restrictions
All businesses must have an active, up-to-date COVIDSafe Plan.

Keeping an accurate record and ensuring your staff and visitors register their details is vital for contact tracing and helping limit the spread of the COVID-19.

All businesses must record contact details for anyone who is on their premises for 15 minutes or more, including staff, customers and suppliers. Electronic record keeping is required for many venues to access the higher density limit of 1 person per 2sqm. The Victorian Government QR Code Service is easy to use and free for all Victorian businesses, organisations, clubs and events.

Download and display the signage available to remind people of the need to check in, and other safety measures.

Remember, if you or your workers have even mild COVID-19 symptoms, please get tested.

Visit coronavirus.vic.gov.au for more information or call Business Victoria on 13 22 15. If you need an interpreter, call the coronavirus (COVID-19)hotline 1800 675 398 and press 0.
Business Mentoring Sessions
Business Mentoring


Book your free voucher for one-on-one expert business mentoring via video or telephone with one of our specialist partners.
SBMS
mentoring sessions provide operational support and identify resources to help your business grow. They can provide advice in languages other than English.
ION Group
provides a strategic 'whole of business' approach to review your situation, and help you prepare adaptation strategies for re-opening, reinventing and rebuilding your business.
For more information and a discussion about your mentoring needs, contact the Economic Development Team
ecodev@brimbank.vic.gov.au
Powerful Business Resources
Copyright © Brimbank City Council, All rights reserved.
Our mailing address is:
PO Box 70, Sunshine 3020


For further information about this newsletter please contact the Economic Development Unit on 9249 4000 or email ecodev@brimbank.vic.gov.au