This week's eBulletin 
'We Are Brimbank Awards'

Brimbank.Localised Virtual Meetup

Key Changes to the Export Market Development Grant

Victorian Tourism Industry Association - Support Hub

New Victorian EPA Laws

Current COVID Restrictions

Victorian Government Business Support

Brimbank Business Grants Program

Social Media Strategy - Webinar

Telephone and Online Scams
'We Are Brimbank Awards' Applications Open


Celebrating the pride and potential of our city, nominations for the 'We Are Brimbank Awards' are now open!
These awards celebrate the exceptional contributions, hard work and determination of organisations and groups making a positive difference in Brimbank.
Nominate in these Award categories

We're looking for groups, businesses, not-for-profits or any other organisations that should be recognised for their contribution to our proud community across the following categories. Click here to nominate online now.
Nominations close 5pm Friday 3 September 2021. Awards will be presented at a We Are Brimbank special event on Friday 29 October 2021.
For more information and to nominate, visit brimbank.vic.gov.au/waba or call 9249 4000.
Brimbank.Localised Virtual Meetup 
Join us on Thursday 2 September 2021, 9.30-10.30am

During lockdown, meeting face to face is not possible. However it's never been more important to reach out and connect with people.
Brimbank.Localised Free Meetups are a great way to connect with other local businesses and introduce yourself; you can share what you do and what your business is all about - and all from the comfort of your home.
Hear directly from local expert, Anbu Mohan, on how to confidently track and measure the success of your business.

Network with other business owners and discover what services and products are in your backyard.

'Lightning Pitch' your business and expertise to others in only 20 seconds.
Bring your team, invite your colleagues and friends. Practice your lightning pitch. We look forward to seeing you there!
Register Now!
Key Changes to the Export Market Development Grant - Information Session
Wednesday 25 August,
10-10.45am


Are you eligible for the new Export Market Development Grants?
SMEs with a turnover of less than $20M can apply for grants of up to $770,000 over 8 years for eligible promotional activities.

The EMDG has been restructured to provide greater upfront funding certainty and allow businesses to plan export marketing and promotional activities. Come and learn about the changes made to the application process and the eligible expenses that can be claimed under the program.

New Victorian Environment Protection Laws
FREE Training Webinars on the new Victorian Environment Protection Laws - Available until 5.00pm, 30 September

The Australian Environment Business Network (AEBN) and the Environment Protection Authority (EPA) Victoria have partnered to provide FREE training webinars to all industry and businesses with operations in Victoria to assist them to understand their obligations in order to be compliant under the new Victorian environment protection legislation.

Register Now!
Victorian Tourism Industry Commission (VTIC) - Support Hub  

VTIC is supporting Victoria's tourism, events and hospitality businesses to survive and recover from the impacts of COVID-19.
An extensive range of business support resources have been collated to help businesses navigate the challenges faced by the pandemic.
For more information, visit the VTIC Industry Support Hub.
Current COVID Restrictions 
Stay at home unless:
shopping for necessary goods and services (one person per day, per household)

exercising for up to two hours alone or with one other person

caregiving or compassionate reasons

authorised work or education if you can't do it from home

getting a COVID-19 test and

receiving a COVID-19 vaccination.
A curfew is in place from 9pm - 5am.

A permit is required for authorised workers effective from 11.59pm, 17 August. Permits can be downloaded here.

Exercise and shopping is limited to 5km from your place of residence and face masks must be worn both indoor and outdoors.


Essential retail will remain open while non-essential retail can open for click and collect only.

Restaurants and Cafes: open for take-away only.

Hairdressing, beauty and gyms: closed.

Large scale construction sites, staffing must be reduced to 25% or five workers on site.

You must check-in everywhere you go.


For a full list of up-to-date restrictions, testing, and vaccination sites visit coronavirus.vic.gov.au.

To view translated information about COVID-19 click here.
Victorian Government Business Support 
Business Costs Assistance Program will provide automatic payments of $2,800 to successful recipients of the previous Business Assistance Program round 2.
Small Business COVID Hardship Fund will provide grants of up to $8,000 to small businesses that are not eligible for support under existing programs and have experienced a 70 per cent reduction in turnover.
Licensed Hospitality Venue Fund will provide grants of up to $20,000 to support licensed venues as their operations continue to be impacted by current restrictions.

Live Performance Support Program Round Two provides additional support event presenters and suppliers.

For further information on financial support available contact Business Victoria on 13 22 15.
COVID Disaster Payments are available to eligible workers who lose hours due to the lockdown, as will businesses that do not qualify for Victorian Government support programs because they are not registered for GST. The COVID-19 Disaster Payment payments will be administered through Services Australia.
Commercial Tenancy Relief Scheme and Landlord Hardship Fund will provide support to landlords that provide rent relief for their tenants.
Tenants and landlords can contact the VSBC for further information on 13 87 22 or Victorian Small Business Commission.
Brimbank Business Grants Program
Council has committed $200,000 to help local start-ups and small businesses to adapt to the impacts of COVID-19 and strengthening their viability.

There are two funding streams in this year's grant program.
Stream One: Start-up Microgrants (grant exhausted)

Stream Two: Small Business Grants (up to $10,000 per applicant, with a total pool of $170,000 available)
For small businesses that are at least 12 months old, that operate within Brimbank.

To support adaption to COVID-related challenges, and business growth to expand the local economy.
For further information on the Brimbank Business Grants Program click here.
Social Media Strategy - Webinar
Spending a lot of effort on social media but not seeing any results?
You are not alone. For social media to work, you need to be strategic. It's important to use the right platforms, in the best way for your intended audience.
Learn how to:
sharpen your current strategy or develop one

get your social media rocking for your business

discover the mistakes businesses make with social media and how you can overcome them.
Register Now!
Business Development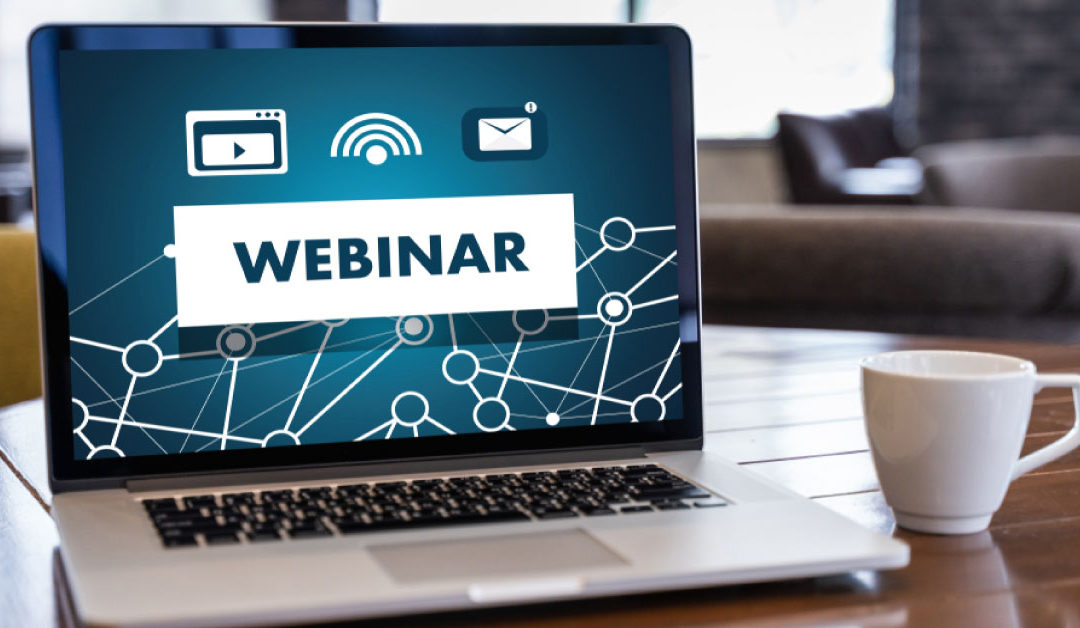 Learn new skills to build your business:


August
25th - Key Changes to the Export Market Development Grant Program - Register here
26th - Where to Start with SEO - Register here
31st - Goods and Services Tax (GST) Introduction - Register here

September
9th - Social Media Strategy - Register here
15th - eCommerce: How to set up an online store - Register here


Develop your business skills and strengthen your business

- for further information click

here

Small Business Victoria
A series of webinars to improve business success - for further information click

here





ATO: Support for Small Business Webinar




A series of free interactive online webinars presented by experienced tax specialists, where you can ask questions to help you apply the information to your situation - register

her

e
COVID Business Requirements and Links
Make sure you're adhering to the current COVID restrictions
All businesses must have an active, up-to-date COVIDSafe Plan.

Keep accurate records and ensure your staff and visitors register their details for contact tracing.



Every customer-facing business must use the free Victorian Government QR Code Service  to check in customers, workers and all other visitors.

Download and display signage to remind people of the need to check in, and other safety measures.
If you or your workers have even mild COVID symptoms, please get tested.
Visit coronavirus.vic.gov.au for more information or call Business Victoria on 13 22 15. If you need an interpreter, call the coronavirus hotline 1800 675 398 and press 0.
Other COVID Links
Powerful Business Resources
Copyright © Brimbank City Council, All rights reserved.
Our mailing address is:
PO Box 70, Sunshine 3020


For further information about this newsletter please contact the Economic Development Unit on 9249 4000 or email ecodev@brimbank.vic.gov.au