4th August 2020
Welcome
Welcome to the latest monthly Business e-newsletter.

As regional Victoria will move to Stage 3 restrictions this Thursday, we will continue to offer as much support as we can to keep you updated with the latest business news and support initiatives.

We understand the disturbances these new restrictions will cause to your business but remember it's for the greater good and we'll get through this together.

If you need someone to talk to about the new restrictions and its impact on your business, please contact us.

Stay safe!


COVID -19 Response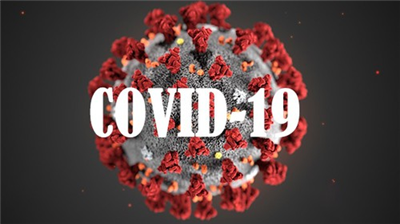 Regional Victoria returns to Stage 3 Lockdown

From 11:59 pm Wednesday 5th August, Regional Victoria will move to a stage three (3) lockdown.


For a summary of the Stage 3 restrictions, please read this document on the Council website.
To stay updated on council services visit - http://www.moyne.vic.gov.au/Emergencies/Coronavirus-COVID-19

Employers must notify WorkSafe of COVID -19 Cases

Under the new regulations, employers are now required to notify WorkSafe immediately when they become aware a worker has received a confirmed coronavirus (COVID-19) diagnosis. Failing to notify WorkSafe under section 38 of the OHS Act can lead to fines of up to $39,652 (240 penalty units) for an individual or $198,264 (1200 penalty units) for a body corporate. To notify WorkSafe of a positive coronavirus (COVID-19) diagnosis, employers or self-employed persons should call the WorkSafe advisory service on 13 23 60 or complete the Covid – 19 reporting form on the WorkSafe website.

For more information on the latest updates on COVID response and support for business, please visit the Council website.
Business Adaptation Service
Council is seeking to engage suitably qualified and experienced professional consultants for a range of services to provide mentoring and assistance to Moyne businesses impacted by the COVID-19 pandemic. The aim of the Business Adaptation Service is to:
Protect – Make the best possible informed business decisions to minimise immediate risk to their business.

Support – Streamline and simplify the process of them accessing all the immediate relief entitlements available through all three levels of government emergency funding.

Rebuild – Preparing their business to utilise the 'displacement or shutdown period' to review and strengthen their business model for what is likely to be a different future



These consultancy services would include, but would not be limited to Financial Advice;Business planning;Designing and Creating Websites;Marketing;Digital Business strategies and advice;Business Collaboration;Emergency Management – specifically preparing and reviewing COVID-19 plans if a business is impacted;Mental Health Advice including stress management;Succession planning and Information Technology.

The appointed consultants need to be able to provide the consultancy service over a six month period commencing 1st September 2020.

For tender documents and further information, please contact Michelle Grainger (03) 55587860 or visit the Council website here -

http://www.moyne.vic.gov.au/Your-Council/Tenders. Applications will close by 2 PM on Friday, 14th , August 2020.
Business Support Fund - Expansion
To support businesses impacted by the new COVID -19 restrictions, the Victorian government is offering a one-off grant to eligible businesses under the Business Support Fund – Expansion program:
$10,000 for employing businesses in metropolitan Melbourne and Mitchell Shire in recognition of spending longer under restrictions

$5,000 for employing businesses in regional local government areas (except Mitchell Shire)
Businesses which have already received a BSFe grant, or have applied for one, will not need to re-apply. Successful applicants will automatically receive this additional allocation. Applications for the program will be extended until 14 September 2020.
For more information and to apply please visit the Business Victoria website.
Energy Efficient Communities Program – Small Business Grants
Applications for the Energy Efficient Communities Program are now open and will close on the

26 Aug 2020 05:00 PM AEST. G

rants of up to $20,000 will be provided to small businesses to improve their energy efficiency. Grants may be used for equipment and component improvements, energy audits, feasibility studies and/or energy use and emission monitoring.
To be eligible you must:
have an Australian business number (ABN)

have an annual turnover of less than $10 million based on Business Activity Statements from the previous 12 months

Be a

company incorporated in Australia;

a co-operative;

a partnership or

a sole trader.
Further information and how to apply on the website -
here
Tourism Accommodation Support Program
The Victorian Government is backing regional accommodation businesses affected by the lockdown on some metropolitan suburbs with a fund to assist operators who will lose income due to cancelled bookings. Accommodation providers across regional Victoria with an Australian Business Number (ABN) will be able to make a claim for a payment of up to $225 per night up to a maximum of $1125 per bookable accommodation offering for the period of the Stage 3 'Stay at Home' restriction period, provided they have refunded in full the booking to a person/s who can no longer travel as a result of restrictions in metropolitan Melbourne and Mitchell Shire, or from state border restrictions.
Applications open until the end of the current lockdown or when funds are exhausted. For more information and to submit an online application, please visit the Business Victoria website
Free Membership Program for Tourism Businesses
The Victorian Tourism Industry Council has launched a free membership package for tourism businesses. The offer includes waiving of membership fees for In the Loop and Essentials membership until 31st December 2020. VTIC offer the latest news and information, connections to tourism and events professionals, accredited training and invaluable employer advice to help you thrive and avoid potential pitfalls. Register today at https://www.vtic.com.au/membership/member-benefits/
Free Victorian Chamber of Commerce Membership
The Victorian Chamber is offering a waiver on membership fees to support Victorian businesses impacted by the COVID-19 Crisis.
To support business back towards growth and prosperity, the Victorian Chamber will

waive membership fees for any new entry level membership

(up to a value of $700), and are

adding extra credit for existing members

for the next 12 months.
To find out more about membership packages and to join please visit - https://freemembership.victorianchamber.com.au/
Victorian Country Market
The Victorian Country Market is a State Government Initiative

supporting regional producers, makers and entertainers with the launch of the Victorian Country Market – an online market

that brings direct to your door an extensive selection of fresh produce and artisan products from our world class regional farmers and producers.

The site will complement the many food networks and farmers markets already operating in Victoria.


Take a trip through the best Victoria has to offer in one huge market by clicking on the link - https://viccm.rechargevic.com.au/

Explore some of the products currently listed for the Great South Coast region here and if you are a local producer and would like your products to be listed on the site, please contact Jennifer Thomas, Economic Development Officer on 03 55680573
Business Events
The Small Business workshop series delivered by Business Victoria in partnership with Moyne Shire Council will continue via online delivery and free of charge until the end of September, 2020. For upcoming workshops, please visit the Business Events page on the Moyne website.

Design and Grow Your Digital Presence

A new eight (8) week comprehensive program, Design and Grow your Digital Presence delivered by LaTrobe University is now available on Upskilll my Business for free. Virtual expert workshops and online learning modules include:

| | | | |
| --- | --- | --- | --- |
| Digital Strategy Planning | | | |
| | Digital Content and Story telling | | |

Application close 10th August. To register, please visit https://upskill.business.vic.gov.au/upskill/design-and-grow-your-digital-presence/
Better for Moyne Campaign
Council is running a sustainability campaign to increase awareness about sorting waste that goes into your kerbside bin and having 'zero glass in your yellow bin'.

Key Campaign messages:
In Moyne Shire zero glass should be put in yellow recycling bins,instead put it in your purple glass only bin.

Other key contaminates such as bagged recyclables, soft plastics, long-life and Tetra Paks and metals also do not go in the yellow recycling bins.

Moyne Shire is continuing to undertake bin checks and if you put glass in your yellow recycling bin then your bin may not be collected.

Remember one contaminated bin can spoil the whole load, so it's zero glass in the yellow bin to be sure your bin gets collected and ensure recyclable items do not end up in landfill

.
For more details on what goes in each of your kerbside bins and where your materials go, visit -

moyne.vic.gov.au/better4moyne

.
Contact Us!
For further information about our service or if you need help with accessing any of the resources provided, please contact Council's Economic Development Team: