2 June 2021
Welcome!
This month's edition comes at a challenging time for Victoria and we all hope positive news is on the horizon. You'll find information about the circuit breaker lockdown and its associated support packages, other State and Federal Government assistance packages, latest budget announcement and how to connect with Council's business advisory committee.
You will also find notice of upcoming events, business tips, news, a business profile and more.


If you would like any further information on any of the articles, or would like your business profiled, please contact the Economic Development and Tourism team
on 1300 656 564.
Latest COVID -19 Update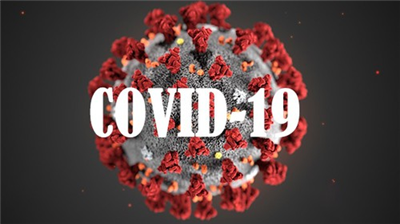 The Victorian Government circuit breaker Coronavirus restrictions will remain in place until 11:59pm on 3 June. For more details of the changes, please see the summary of circuit breaker restrictions and the authorised providers and authorised worker list.

All businesses are encouraged to use the Victorian Government QR Code Service and to ensure that customers check in. It is mandatory for some sectors to use the Victorian Government QR Code Service – a full list can be found here. Your business must have an active, up-to-date COVIDSafe Plan

The COVIDSafe Deep Cleaning Rebate is available for small and medium-sized businesses where anyone suspected or confirmed to have COVID-19 has been on the premises or worksite when they may have been infectious. The rebate will help businesses cover the cost of hiring professional cleaning services. The rebate will cover up to 80 per cent of the cleaning costs at each worksite, capped at a grant of $10,000 (for a total cleaning cost of $12,500). Find out more on the Business Victoria website
Circuit Breaker Business Support Package
The Victorian Government has recently released details of a $250.7 million Circuit Breaker Business Support Package for businesses affected by the seven-day circuit breaker action, including operators in the hospitality, retail, events and creative industries.

The package includes three initiatives for small to medium-sized businesses and sole traders:
A $190.01 million second round of the Business Costs Assistance Program - offering grants of $2,500 for eligible businesses directly affected by the circuit-breaker industry restrictions, including restaurants and cafes, event suppliers, accommodation providers and non-essential retailers.
A $40.7 million new round of the Licensed Hospitality Venue Fund - providing businesses holding an eligible liquor licence and food certificate with a $3,500 grant per premises.
An allocation of $20 million will be dedicated to supporting operators in the events industry who have incurred losses due to the circuit-breaker restrictions, with more details to be provided shortly.
More information about the Circuit Breaker Business Support Package is available at business.vic.gov.au. To read the Government's statement, click here.
2021/22 Budget Priorities
On 21 May 2021 Council released its proposed budget for the 2020/21 financial year.

The Budget aims for Council to continue to provide the wide range of services and infrastructure to its communities whilst recognising the need to remain financially sustainable into the future.
Council has proposed significant investment in infrastructure projects around the Shire and into key priorities for business, including investment in economic development and skilled migration; to attract key workers to the region and help fill skills shortages. There is also initiatives focused on small business growth and local tourism operators; to assist them in building new skills as they adapt to changing market conditions.
The state and federal government also recently announced the 2021/22 priorities that will create jobs, skills growth, economic recovery, healthcare and mental health and revitalising regional areas. Find out what the
Victorian Budget 2021/22
and the
Federal Budget 2021/22
means for your business.
Footpath Trading Permits
As we return to a COVID normal, the conditions and fees for Use of Footpath permits will revert to pre-COVID arrangements.
Moyne Shire supported businesses during the peak of COVID-19 by waiving fees for Footpath Trading Permits and providing expanded outdoor dining opportunities.
As of 1 July 2021, the COVID specific permits will expire and all footpath trading and the use of footpaths will revert to pre-COVID permit arrangements.
Over the coming weeks, Moyne Shire's Economic Development team and Local Laws Officers will visit businesses to assist with queries related to permit applications or business initiatives.
To find out more about Use of Footpaths or Moyne Shire Business Support Initiatives, please visit our website at https://www.moyne.vic.gov.au/ or contact Moyne Shire Local Laws on 1300 656 564.
The HIVE Offers Free Lockdown help for businesses
The Hive at South West TAFE is offering a free online mentoring service during lockdown to help businesses improve their digital presence and the way they use digital technology to deliver products and services.
It's also an opportunity to try something new, tweak or fix something old and come out the other side of lockdown a little stronger and more resilient than before.
If you or someone you know is interested, you can choose and book a time at https://bit.ly/hive-calendar
Terms and Conditions:
The free service is limited to an initial one hour mentoring session delivered online or by phone. Follow up sessions may be added at our discretion and subject to availability.

Advice is general in nature.
The service is available during the lockdown period in Victoria until 5pm Thursday 3 June 2021 and will be prolonged if lockdown is extended.
Offer is available to active businesses located within the Great South Coast local government areas of Warrnambool City Council, Moyne Shire, Corangamite Shire, Southern Grampians Shire and Glenelg Shire.
Contact The Hive via thehive@swtafe.edu.au if you have any questions.
Free Financial Counselling, Business Advice & Wellbeing Coaching
The Rural Financial Counselling Service is your local provider with counsellors working across Victoria's western region.
Rural financial counsellors and small business financial counsellors are a great resource for your farm or small business operation. They're based in the regions they work in and understand local conditions and communities.
Financial counsellors can help with:
Understanding your financial position

Identifying and exploring options

Accessing grants and government support

Negotiating with banks, creditors or insurance providers

Planning for the next months and for the future
RFCS WSW takes a holistic approach to financial counselling. A well-being counsellor is available to ensure anyone working with a financial counsellor is fully supported.
Appointments with a financial counsellor are always free of charge.
Get to know your local RFCS. Call 1300 735 578 or visit www.wswrcs.com.au.
Business Competitiveness Program
Applications are now open for round one of the Victorian Government's Business Competitiveness Program.

As part of the new Manufacturing and Industry Development Fund, the program is helping to create local jobs and improve international competitiveness, encouraging Victorian manufacturers to expand their operations and implement new technologies and processes.
Grants of up to 33 per cent of eligible project expenditure, up to a maximum grant amount of $500,000, will be allocated on a competitive basis. Projects need to be completed within 18 months of receiving the grant.

Eligible projects include purchase and commissioning of capital equipment, manufacturing product and process improvements, prototyping, evaluation and testing of new products and processes, and supply chain capability development. Further details can be found in the program guidelines link below.

Go to the Business Victoria website for more information and apply before 20 June.
Looking to Employ New Staff?
Applications for the Jobs Victoria Fund are still open for eligible Victorian employers looking to employ jobseekers.

The Fund offers a subsidy of up to $20,000 when employing people who have been most affected by the economic impacts of the pandemic.
You can apply for a wage subsidy for up to 20 full time equivalent employees, depending on the size of your business.
At least 60 per cent of jobs supported by the Jobs Victoria Fund will be for women; reflecting the significant impact the pandemic has had on their employment opportunities.
To find out more visit - Jobs Victoria website
Young Farmers Scholarship Program
The Young Farmers Scholarship Program provides young farmers and/or young farm workers up to $5,000 towards training or study (Upskill). It also provide up to $5,000 extra funding to invest on-farm or in professional development (Invest), to put new skills into practice.
Each year, 12-14 scholarships are awarded to young farmers aged 35 or younger. Since the program was established in 2015, 76 young farmers have been awarded scholarships.
The scholarship program is designed to be flexible and to fit with the different demands and ambitions of young farmers. It provides young farmers, and those who work directly on farms, with an opportunity to invest in themselves and their career.
You can download the program guidelines for further information.
Applications close on 6 June 2021.
Skills and Jobs Centre - SWTAFE
South-West TAFE has recently launched a new website for the Skills and Jobs Centre.

Funded by the State Government to provide a FREE service to the community and improve career opportunities for individuals, the Skills and Jobs Centre can help with:
Finding and training new staff

Upskilling your current workforce

Guidance on government incentives

Free use of interview rooms and more

Workshops, events and networking
Get in touch
with the team or
visit their new website
.
Accelerating Commercialisation: Information Session
The Australian Government's Accelerating Commercialisation service provides expert guidance and support to small and medium businesses, entrepreneurs and researchers to help commercialise innovative products, processes, and services.
Join Jonathan Chak from i4 Connect to learn more about:
What makes you eligible

What support is available
How to apply for Commercialisation Guidance
​How to apply for an Accelerating Commercialisation Grant
Presentation to be followed by Q&A via Zoom.
Wednesday 2 June 2021
2:00 pm. Register now
Agriculture Investment Plan - Free Webinar
Agriculture Victoria is hosting a webinar to support agricultural businesses explore the potential benefits of the Agriculture Energy Investment Plan.

Learn more about the program, eligibility criteria, who is it for, and benefits of the 2021 program. You need to get in quick as free energy assessment and the Rebate and Grant funding applications close 15 July 2021.


Join the free webinar on


Date:

Friday 4 June 2021

Time:
1.00 – 1.40pm
Where:
Online

Register and join the Zoom webinar here:
https://zoom.us/meeting/register/tJ0pceyrrD4sGN0Fi_90kS8CH7H6Hj4ckS4Q
Business Tips : Learn Online Marketing for Free
Do you want to know more about digital marketing and how to reach more customers by building your online presence.

Google offers a number of free courses to help you master digital and online marketing. You can learn at your own pace and select the courses that are relevant to you. Most courses take between 5 - 20 minutes so can grow your knowledge and understanding as you have time.

To find our more and to start your leaning journey visit Google Digital Garage.

If you want to know more about how to build your Facebook (and Instagram) following, or reach more customers through your social media with paid ads, Facebook also offers a number of free short courses.

To find our more visit Facebook for Business.
Victorian Tourism Awards Nominations Still Open 
The Victorian Tourism Awards represent an industry framework for peer recognition which fosters a culture for business development excellence and innovation.
The Awards have assisted the Victorian Tourism Industry for over 30 years in striving for excellence. During this period, more than 4,000 businesses have entered the Awards and have benefited through thorough examination of their business practice, with many recognised as winners at a national level.


The Australian Tourism Industry Council (ATIC) have implemented some changes to their awards program for 2021, allowing businesses to share their stories on overcoming difficulties experienced extending from the bushfires and COVID-19.


Nominations for this year's Awards opened last month and will close in June -


https://www.victoriantourismawards.com.au/nominate/

.
Great Ocean Road Touring Map - 2021
- Great Ocean Road Regional Tourism have released an updated 2021 Great Ocean Road Tourism Map.

The map is now published and available from the Port Fairy and Region Visitor Information Centre.

You can view the map online here
Get in touch with the EDAC today
The Economic Development Advisory Committee (EDAC), consisting of six business/ industry representatives, provides a locally focused and a diverse industry perspective on Council's long term economic vision and shorter term Action Plan.


Over the last twelve months, the committee has been instrumental in advocating and driving business support initiatives such as the Love Local Campaign, Business Adaptation Service, the Façade Improvement program and more. As a business recovery action, the Committee has reached out to more than 200 businesses providing support and advice on Council's support services and initiatives.


The EDAC encourages economic growth and new business development. Local business owners are invited to make contact with the committee via ecodev@moyne.vic.gov.au
Business Profile - Suffoir Winery and Brewery
Suffoir Winery and Cellar Door is a family-owned and operated boutique Winery, Brewery and Distillery on the outskirts of Macarthur, just a few minutes from Budj Bim National park. Founders Michelle and Pieter Badenhorst relocated to regional Australia for a country lifestyle, starting the business in 2012.

The name 'Suffoir' is a combination of their black suffolk sheep and the pinot noir grapes found on the property. The business produces wine, craft beer, cider on site and also recently started production of gin and brandy.

The cellar door offers:
Wine tastings

Beer and gin paddle tastings

Cellar door sales (wine, gin, beer, cider and brandy)

Cheese platters, coffee and other light meals

Events venue and a range of other services.
Visit Suffoir Winery and Cellar door at 144 Mt Eccles Road, Macarthur to indulge in the range of products on offer, or visit their website .
To learn more about the business, check out the video on the Port Fairy Tourism Facebook page.
Contact Us
For further information about our service or if you need help with accessing any of the resources provided, please contact Council's Economic Development and Tourism Team on 1300 656 564 or g
eneral inquiries can be emailed to
ecodev@moyne.vic.gov.au